Out-of-home industry records 3.8% growth in first quarter 2013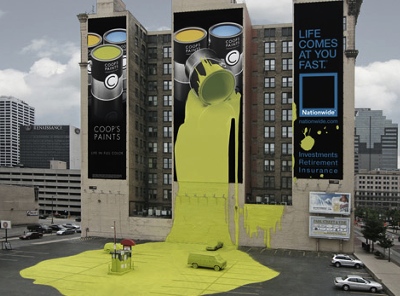 The out-of-home advertising (OOH) industry enjoyed another solid increase in sales revenue in the first quarter of 2013. Revenue increased from $117.6 million to $122.1 million, equating to growth of 3.8% over the same period in 2012.
The industry finished up last year with overall growth of 2% and recorded $500 million in revenue for the first time.
CEO of the Outdoor Media Association (OMA), Charmaine Moldrich is confident of the industry's ability to grow in the current financial climate. "Growth in the first quarter is a reflection of the industry's ability to weather the vagaries of the market. OOH continues to maintain its position as a channel that is in a space of its own, growing while other mainstream media channels are being challenged.
"The OOH industry continues to remain competitive in todays changing media landscape, because we work together to thoroughly understand our audiences," Moldrich says.
The online measurement system MOVE (Measurement of Outdoor Visibility and Exposure) has recorded a 9% increase in the total daily contacts measured by the system from 335 million to 385 million audience contacts in the last quarter.
"Our members are embracing technology, which is giving advertisers more opportunities and local and global trends are demonstrating that more people are spending a greater amount of time outdoors, making us increasingly relevant in today's fragmented media market," Moldrich says.
OMA members are estimating that digital revenue made up 12% of its overall revenue of $503 million in 2012. The OMA will be reporting its digital revenue as a percentage of overall revenue annually.
Figures for March 2013, year on year:
Roadside billboards (over and under 25 square metres) – $44.9 million
Roadside other (street furniture, taxis, bus/tram externals, small format) – $42.1 million
Transport (including airports) – $19.4 million
Retail – $15.6 million