Nielsen rating system to give digital a seat at the media table?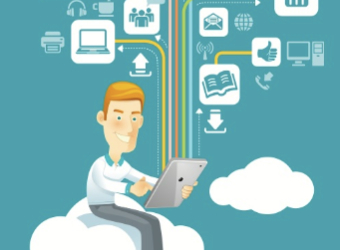 Nielsen is bringing its Online Campaign Ratings product into the Australia market, and with it online media ratings closer and more comparable to measures of traditional media.
Nielsen Online Campaign Ratings takes into account the audience of online advertisers, providing data in reach, frequency, gross rating point metrics and demographic touchpoints like age and gender. It aims to provide a true picture of the online audience reached, rather than simply size, providing insights to determine the effectiveness of online advertising campaigns comparable to that of radio or TV.
The service is already available in the US and the UK and is scheduled to officially launch in Australia at the Consumer 360 Pacific Conference in May this year.
Neilson will combine online panel data with aggregated demographic information from participating online data providers, including Facebook.
Claiming to be the most accurate and in-depth website data to be made available in Australia, the product gives publishers and brand advertisers more information beyond simply sheer impressions.
Managing director of media at Nielsen Australia, Matt Bruce, says there is a demand for the service in Australia: "The dilemma for advertisers and their agencies is the ability to ensure their advertising is reaching the right audience and to quantify what they are getting for their money. This solution is already proven in the US. The Australian market is ready for this accepted standard of independent measurement which is why we have made Australia a priority for the introduction of this eagerly anticipated solution," he says.
Gai Le Roy, director of research at the Interactive Advertising Bureau (IAB), feels positively about digital media gaining the credibility to match the TARPs and GRPs of traditional advertising.
"I think it will put digital upfront in marketers' minds so they can look at their campaign across platforms with the same metrics," she says.
"The product that Nielson are introducing is in beta at the moment, so we're supportive of the move but we're waiting to see the data.
"These products are as good as the data sources, so as long as the data is robust it should be a very positive for marketers, but obviously its early days and its too early to say, 'this is the golden key'," she says.
Le Roy admits there is the potential for teething problems.
"I think with any new product there will be a lot of to-ing and fro-ing in terms of what the data means and how its used, and I think once it's gone through that initial test period we'll be able to, as an industry, probably develop some guidelines as to how the data is used," she says.
Le Roy disagrees with concerns that the new system could expose some publishers who may be overly generous with their claimed digital data, saying a more accurate measuring system will provide better demographic and other segmentation information than the 'blanket' data currently available to publishers.
"It won't necessarily expose in terms of numbers," she says. "It will hopefully give advertisers clarity on the audience composition rather than a pure scale of numbers.
"Quality content providers that have good information on their audience that they're selling to clients and, again with the caveat that the data is correct, should be welcoming this type of move."