Paid search watch-outs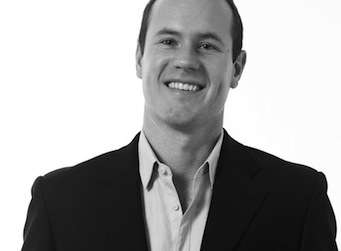 Let me start by saying that some of the following may be stating the obvious, but nonetheless it's important to check yourself on occasion and ensure that you are paying close attention to every aspect of your paid search program. If not, you could be missing out on huge opportunities or inefficiently allocating your budget. Rest assured that failing to keep an eye on the following watch-outs would have unwelcome repercussions.
Rogue keywords
Your campaigns might be performing well, but when was the last time you looked at a search query report? Run one, open it up and take a quick look. You might be surprised to find a completely irrelevant keyword that has generated many more clicks than makes you comfortable. Irrelevant keywords will jeopardise your paid search program and your objectives. To combat this, you should continuously mine for, and add negative keywords across your campaigns. Think of each click you save from an irrelevant query, as a click that's made on a relevant, and hopefully converting, query.
Inefficient keywords 
You'll find keywords in budget-capped campaigns that are underperforming. Drill into these campaigns and run an impression share report on your top performing keywords. If these keywords have lost impression share due to a limited budget, it's time to start optimising your campaign. Find under-performing keywords and pause them. Generate search query reports and begin liberally applying negative keywords. Take a look at your conversion rates throughout the day and week, and consider day-parting. Each of these tactics can go a long way in freeing up precious budget for your top performing keywords.
Split out search, display, and mobile
These days it's quite reasonable to expect someone (your boss) to ask you, "How are we doing in mobile search?" It's important to be on the front foot when this happens, rather than let this question be the catalyst for you to begin the task of creating separate desktop and mobile search campaigns. Not only will splitting out these device types allow you to report on each segment quickly and easily, it will also allow you to implement different bidding and optimisation strategies. An example would be bidding more aggressively on mobile keywords to gain a top two position where a majority of all mobile clicks occur.
When good metrics go bad
Optimising for the wrong metric can have unwelcome consequences.  You might look at your paid search performance and find that the cost-per-lead (CPL) and ROI metrics line up.  But consider also what's happening further down the funnel?  In too many cases, companies optimise against the wrong metrics and miss out on greater revenue opportunities down the funnel. If you're a lead generation company, are you tying downstream data to top of the funnel cost data?  You could be optimising for a low CPL, but missing out on higher-CPL keywords that drive leads your sales team can actually close.  If you're in retail, are you optimising towards conversion rates?  If you are, you may be missing out on keywords that may have lower conversion rates but much higher margins.
Only when you are aware of these watch-outs, mistakes can be avoided and your paid search campaign can reach its full potential. Refresh yourself with them to ensure 2013 is a prosperous year for your campaign.