Value trounces loyalty online as shoppers abandon Australian made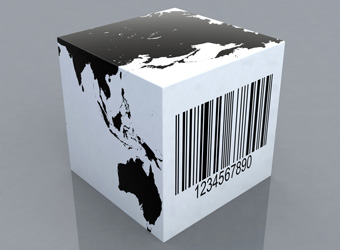 Australian shoppers are more than willing to abandon local online operators for international sites in their search for value and speedy delivery, a new study by Ernst & Young confirmed.
The management consultants issued a warning to online retailers to get the basics right or continue to lose customers to overseas operators in a shopping climate where there is little loyalty to local businesses and consistent global pricing is increasingly expected.
While 57% say they support Australian sites, this is merely lip service, according to John Rolland customer leader, advisory, at Ernst & Young.
"While the idea of supporting Australian-based online stores is paid lip service, Australians are not automatically defaulting to shopping from domestic online sites.
"Online shoppers can be unforgiving. If you don't have the basics right at the outset, people will abandon your site at the very first step — and you'll have to work doubly hard to get them to come back."
Competitive prices and fast, reliable delivery top the list of 'must-haves' for online shoppers, according to the survey of 625 Australians and additional insights drawn in from Quantum Market Research's 'AustraliaSCAN' study.
If the site doesn't deliver these basics, one in four shoppers will abandon the purchase immediately after their initial search for information.
There is also now a widespread understanding that the online world is a global marketplace, with 54% believing Australian retailers should offer the same prices as overseas.
"We now have a great deal more insight into how much things cost in global markets, so we're less willing to put up with significant disparities in cost," Rolland says.
"While the gap is beginning to close, we can't continue to underestimate the importance of competitive prices and value to the Australian consumer. This is as relevant now given continued volatility and low consumer confidence as well as during good times."
News Ltd's technology editor, Jennifer Dudley-Nicholson, recently compared experiences buying a book online from local operators Dymocks and Angus & Robertson with global giant Amazon. The Australian sites were only able to deliver the not-obscure novel that Dudley-Nicholson was shopping for within a period of 5 to 21 days, while Amazon was able to deliver it in a few days for a cheaper price.
Rolland says the research confirms that while Australians felt the origin of where something was made or where the business was based was important, value for money always won out.
"Previously 'Australian made' would invoke an element of national pride, but it has a different transactional value now," he said.
"When judging the reputation of a business, 47% of Australians considered value for money number one versus 24% who believe 'Australian owned' is most important.
However, Australian operators still have cards to play, with 66% of shoppers preferring to buy in store and the role and relevance of brand all-important.
"While clearly important, price is not the end game. Whether local or overseas, the successful sites will tick all the boxes when it came to the basics, but will also engage with consumers at an emotional and more personalised level," Rolland concludes.