Parents claim immunity to junk food ads (and pester power)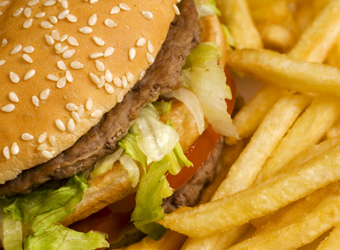 Junk food advertising is not contributing to obesity levels among children in the minds of Australian parents who believe they're not influenced by ads in making dietary choices for their children.
A study into the attitudes of parents, conducted by Ipsos for the Australian Association of National Advertisers (AANA) in April 2012, found that 70% of parents believe advertising has no influence over their food and beverage purchase decisions.
CEO of the AANA, Scott McClellan, says the survey confirms that parents are not ignorant or ill-informed when it comes to making healthy food choices, despite what some health sector lobbyists would have us believe. "In fact, 94% of parents feel they are well informed when it comes to making decisions about their children's diet."
"For the vast majority of people, advertising only helps determine choice of brand but it doesn't determine choice of food type to any meaningful extent.'
Nutrition emerged as the top determinant of food choice for parents, with 32% of parents claiming it had the most influence on their purchasing decision, while 26% claimed price and 16% claimed taste were the most influential factors. Marketing and advertising were cited by only 3% of parents as the top factor influencing their choice.
"We know parents are clearly concerned about the effect advertising may have on their children and that is why advertisers need to be conscious of their commitments to only advertise healthier food choices to children," McClellan adds. The AANA has two codes of conduct relevant to food advertising to children – the Code of Advertising & Marketing Communications to Children and AANA Food and Beverage Advertising Code.
Almost three quarters of parents surveyed believe that 60% or more of Australians are overweight. This correlates closely with the Australian Bureau of Statistics (ABS) National Health Survey 2007-08 data, which showed that the proportion of Australian adults who were overweight or obese was 61%.