Pay TV body signals intention to ban promotion of live gambling odds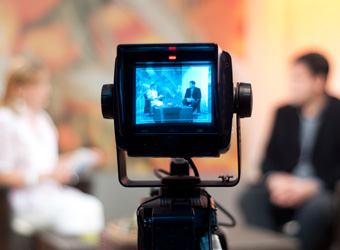 The Australian broadcast media industries have signalled their intentions to ban the reading of live betting odds during sports gameplay in efforts to protect the significant revenue stream they enjoy from gambling-related advertising from the spectre of government regulation.
The free-to-air TV industry group, FreeTV Australia, this morning announced proposals to reduce and control the reading of live betting odds during play, and this afternoon ASTRA, the peak body for subscription TV and radio, released its proposed changes to subscription TV and radio codes of practice for public consultation.
The amendments will ban the promoting of gambling odds during play or by a commentator at any time. To use the recent Tom Waterhouse case as an example, Waterhouse would now have to be clearly distinguishable from the network's commentary team, and could only mention gambling odds during scheduled breaks in play, such as quarter-time or half-time breaks.
"For many years the subscription television sector has adopted a cautious and socially responsible approach to promoting live odds, so we are keen to ensure our codes are updated to reflect community attitudes and protect vulnerable members of the community," ASTRA CEO Andrew Maiden said in a statement. "We believe that our proposed changes strike the right balance between respecting the legitimate right of customers to wager on sporting events, and broadcasters' responsibility to minimise harm to vulnerable members of the community, particularly children and problem gamblers."
The subscription television and radio codes of practice are developed by the industry in consultation with the Australian Communications and Media Authority (ACMA) and interested members of the community. The amendments released today were developed after an extended consultation period with the Australian Government, to give effect to a decision of the Council of Australia Governments (COAG).
The proposed amendments by the two TV broadcaster bodies follow similar changes made by Commercial Radio Australia, proposed in December last year, and while they are still awaiting confirmation by ACMA, they have been effectively in force since that time.
Efforts to self-regulate have come as the media industries seek to avoid any possible government regulation in the wake of COAG's Select Council on Gambling Reform chaired by independent MP Andrew Wilkie.
Under the proposed amendments by the three broadcasting bodies, betting companies would still be free to advertise during matches, and even advertise betting odds during scheduled breaks, as long as such segments are clearly distinguishable from editorial content and not delivered by a member of the network's commentary team.