Pinterest and Instagram reveal new advertising potential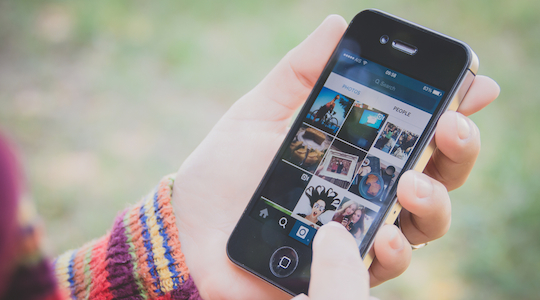 Pinterest and Instagram have both announced plans to ramp up their advertising potential, revealing plans to rollout 'Buy It' and 'Shop Now' buttons respectively in the coming weeks.
Pinterest will soon feature a blue 'Buy It' button next to the familiar red 'Pin It' button, which will apply to more than 2 million pinnable items in the US, while Instagram will add a 'Buy It' button to its promoted posts.
Although Instagram has traditionally been mostly free from advertising and worked only with a small selection of brands, it's also announced plans to open up advertising to any brand, big or small. At this point the effect these changes might have on the frequency of ads users see is up for debate, but the New York Times argued it will likely mean a lot more ads since so many new advertisers could use the service.
Instagram, bought by Facebook in 2012, will also increase their ad targeting by working closely with Facebook when users' accounts on the sister sites are linked. Ads will be targeted using not only a user's age, location and gender, but also by the people, places and things they've clicked on. Apparently, individual users will also have greater control over the ads they see to help with relevance.
For the time being, the changes to Pinterest and Instagram will only apply for users in the US, but Instagram has shared plans to expand the changes globally "throughout the year". At the moment, Pinterest is remaining tight-lipped about the possibility of a worldwide roll-out.
The greater commercialisation of Pinterest and Instagram has been long anticipated by retailers and marketers, who see the massive potential in increasing advertising to these groups.
A top Wall Street firm, RBC Capital Markets, has estimated Instagram ads could mean $1.3 billion to $2.1 billion in extra revenue for Facebook this year alone.
Although Instagram is trying to tread carefully to ensure users' good experiences of Instagram are preserved, not everyone is convinced the changes will be positive.
The creative director of New York-based marketing agency Brandfire, Adam Padilla, said in an interview with VentureBeat that Instagram's changes were "risky" and could be "a mistake". He suggested Instagram should instead create a "parallel Instagram" dedicated to shopping.
"There are going to be purists that may flee from this because they don't want any advertising in this space."