Poor work-life balance for 17% of marcomms professionals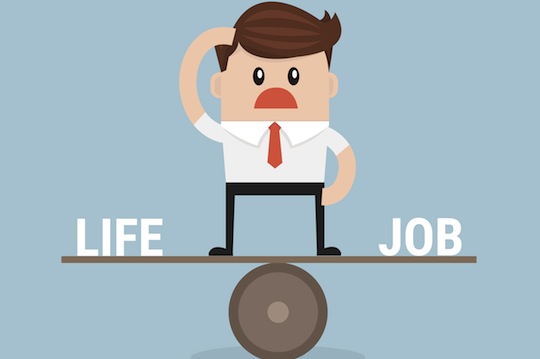 The marketing and communications industry polarises its professionals when it comes to work-life balance, according to a Seek Learning study.
The recent report shows that 66% of marcomms professionals rated their work-life balance as excellent or good, while 17% rated it as poor or terrible.
This makes it the only profession in the study which rates in both the 'hot' and 'not' category.
In terms of work-life balance, it comes in equal third behind HR (71%) and real estate and property (67%) while consulting and strategy, and insurance or super which are also rated as excellent or good by 66% of professionals.
Call centres and customer service jobs were rated the poorest, with 19% ranking their work life balance as poor or terrible, leaving marketing communications as the equal second worst, on par with procurement, manufacturing or transport and administration and office support, all with 17% rankings.
The report reveals there is no one-size-fits all approach to work-life balance, although 34% in of marcomms workers in the study defined it as 'flexibility in work hours and location', making this their most popular definition, followed by:
work that doesn't disrupt home life (33%),

the ability to time-bank (22%), and

no overtime (12%).
Across everyone surveyed, work that doesn't disrupt home life is more important to women and those working part time, and the ability to time-bank – accumulating hours towards personal time off – is more important to men, full-timers and those in middle management.
No overtime was the most important for entry-level employees.
Tony Barrett, general manager of Seek Learning, says the report results show how much the working climate in Australia has changed.
"Over one in two Australians have changed jobs in search of better work-life balance during their career, with 70% ultimately achieving it.
"Understanding what matters to you, and what options are available, creates opportunities to open discussions with your employer and achieve better work-life balance."
92% of respondents in the survey stated work-life balance would have an impact on their decision to change careers.