Big data is the new oil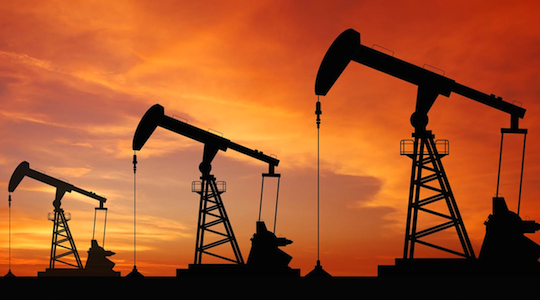 Just as oil forever changed the global economy, big data is set to wield big influence as the new fuel to drive business advantage, writes Sam Williams.  
Over the past few years, the concept of data and information being the 'new oil' has been widely discussed in the information management world.
Essentially, it's the timeless concept of a changing economy coming to grips with a major new driver. Just as oil forever changed the global economy and geopolitical landscape, big data is a valuable, immense and untapped asset that the digital economy needs to come to grips with, otherwise we risk being left behind.
In 2006, marketing commentator Michael Palmer summed it up best by saying:
"Data is just like crude [oil]. It's valuable, but if unrefined it cannot really be used. It has to be changed into gas, plastic, chemicals, etc., to create a valuable entity that drives profitable activity. So must data be broken down, analysed for it to have value."
Just as was done with oil, companies need to grasp this new, vast, and growing natural resource and consider a new business model that manages and refines this data to ensure the company takes advantage of its immense business value.
Managing and deriving value from a new resource
Since we can remember, humans have been faced with the challenge of categorising and managing their information. From the ancient explorers logging plant samples from new lands, to the tsunami of digital information we are faced with now. The principles of getting to grips with how we manage our information still apply – the only things that change are the sheer volume of that information and the technology we have to control it.
In 2013, IBM research found that 90% of all of the world's data has been produced in the past two years, and you can confidently assume that it has since grown even higher. In 2015/16 we're on the verge of many milestones that will push that statistic even further. Cisco recently projected that there will be 50 billion devices connected to the internet by 2020. So from a future standpoint, how will we cope with the information generated from so many data devices?
In addition, 2015/16 marks the point when the majority of the workforce will be in their 20s across most western democracies, placing the baby boomers firmly in decline, and the millennials firmly in ascension. Never before has there been such a stark divide generationally in terms of how the workforce interacts with and depends on technology – and most importantly interacts with information.
The pace of change is accelerating rapidly and traditional business models are becoming relics of the past. The convergence of cloud, mobile and social technology has ushered in a new wave of digital business, and with it, more and more data. Organisations are being forced to reinvent how they conduct business, both within the enterprise and externally with customers and partners.
Times are changing, but the need to keep information in order and relevant remains – just as it did in analogue times.
After the big data hype
We are seeing an enormous increase in customers seeking master data management (MDM) solutions. Big data management certainly didn't have the same level of importance with customers four or five years ago as it does now. As a concept, information management (IM) was ahead of its time when it entered the market. It has taken time for it to mature and become more relevant to organisations, because the data and capacity to consume and process it didn't keep pace with the demand.
Things are finally catching up, with organisations being forced to see that the next logical step is to start utilising technology not just as a way to improve their own internal processes, but also as a driving force for how they grow and embrace this new era of digital business.
Customers are now fully aware, creating a new imperative to get that information under control and keep it in check so that the insights they are able to gain from it are relevant, contextual and meaningful to not just the organisation but the customer as well. Perhaps most significantly of all compliance is a major driver. Many jurisdictions are changing the requirements of how information must be collected, managed and stored.
More than a housekeeping exercise, MDM is now a necessity to remain competitive.
Trust the data, not your gut
As with oil, the value of data is only as good as its purity and consistency – the more pure the fuel, the better the performance.
Greater business insights and more profitable decision-making start with effective data management. Organisations can no longer get away with a finger in the air technique of assessing the market. Ignoring organisational data due to not being 100% sure if it's correct and depending on 'gut instinct' is no longer an option. Having reliable data will ensure that the business depends on its information to make its decisions based on fact, not gut.
Ensuring consistent company data is available across the entire business through an MDM has the potential to transform a business into an agile, collaborative, data-driven environment with the ability to integrate, manage and measure all data streams. Organisations must embrace this agility by moving away from old middleware technology to more responsive systems, designed to easily connect to a variety of applications.
IM can benefit every organisation regardless of size, type or location. It will enhance existing technologies and reduce costs, speed the delivery of services and enhance customer relations. IM will ensure that organisational information is treated like the major company asset that it is – fuel to drive business advantage.
Sam Williams is director of marketing at Certus.