Prelim results of 2015 B2B Marketing Outlook: traditional healthier, automation integration strong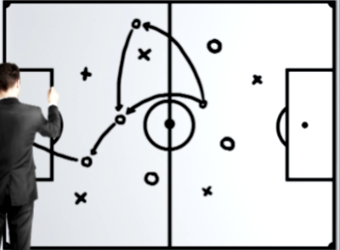 As we announced recently, the 2015 version of the 'B2B Marketing Outlook' study is currently underway. It's the only one of its kind that benchmarks Australia's B2B marketing practices, and is now in its fifth year. 
Today we can share some preliminary results from the data collected so far.
If you haven't completed the survey yet, there's still time (but not much). You can take part here and you'll receive a copy of the report and other benefits as a reward for your help.
Preliminary results indicate that, unsurprisingly, most B2B marketers intend to do more digital in 2015 but…
The trend against traditional marketing (PR, events, direct mail, etc) seems to be reversing,
true marketing automation platforms are being used by more than 45% of marketers,
of these, nearly 75% have integrated it with their sales CRM,
around a half say content is a very significant pillar in their marketing efforts,
significantly more are now achieving good results and ROI from social marketing, and
80% say that integrating marketing with sales challenging – this is up from last year's result.
The survey is open for a few more days, so now is the time to participate if you haven't already. Click here »