Product of the Year awards open for entries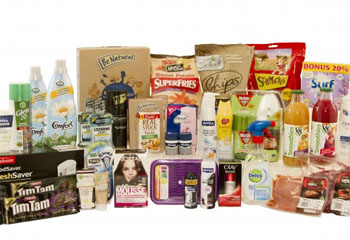 Entries open today for the 2013 Australian Product of the Year awards, the consumer-voted awards for most innovative new supermarket products.
In its fourth year, awards will be up for grabs in 28 categories, up from 21 the year before, including fresh foods, small appliances, beauty, hair care, pet care, cleaning and adult medicine. To be eligible for entry, products must launch between January 2011 and August 2012 and be either a completely new type of product or a useful innovation to an existing product.
Winners of last year's awards included Sunbeam's vacuum pack food saver, V8 vegetable smoothies, McCAIN's sweet potato fries and Woolworth Select label deli style chips. Category winners will gain rights to use the red and white Product of the Year logo, which according to director of Product of the Year Australia, Sarah Connelly, is a valuable marketing tool.
"Previous category winners have used Product of the Year to set themselves apart from their competition with research by TNS finding 64% of consumers already aware of the awards would be likely to buy a new product that has won the award," Connelly says.
Entries will be shortlised by a jury of industry experts representing retailers, media, consumer researchers and journalists, before being voted on in a survey with over 7,000 shoppers.
The 2013 categories will be finalised once entries have closed on 3 August 2012. To enter visit the POTY website.