Qantas suspends $50m Tourism Australia partnership over sabotage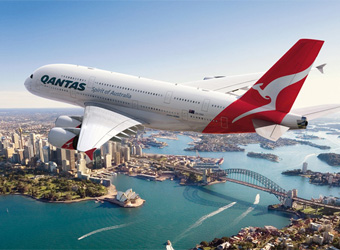 Qantas has suspended its $50 million marketing deal with Tourism Australia over claims the tourism body's boss, Geoff Dixon, is involved in a consortium to takeover the airline.
Qantas CEO Alan Joyce wrote to Tourism Minister Martin Ferguson yesterday to put its 40-year partnership with the federal government's tourism body on hold, The Daily Telegraph reports.
Joyce claims Dixon, a former Qantas CEO, is deliberately trying to sabotage the airline, tried to block the airline's deal with Middle East carrier Emirates and was "agitating" behind the scenes to remove Qantas' management.
A spokesperson for Qantas confirmed the split between the long-term partners to Marketing. "This conflict has arisen from the involvement of Tourism Australia's chairman with a syndicate that is actively canvassing fundamental changes to the Qantas Group strategy, including the proposed partnership with Emirates," the spokesperson said. "Qantas cannot continue to collaborate with an agency whose chairman is a member of a syndicate committed to unravelling Qantas' structure and direction."
In the letter sent to Mr Ferguson, Joyce is believed to have cited an "untenable" conflict of interest on the behalf of Dixon amid claims he was leading the consortium to buy out the airline.
The group is reported to have been buying up shares in Qantas, with a view to potential takeover, and has been scouting for global investors, according to aviation sources. It's reported retailer Gerry Harvey, media investor John Singleton, former Qantas executive Peter Gregg and venture capitalist Mark Carnegie are part of the group, which recently bought 2% of stock in the national carrier.
Joyce is understood to have voiced concerns to the government in the past over Dixon's involvement in the scheme. The Qantas chief claims Dixon could not act impartially as a government-appointed chairman while privately seeking to undermine the carrier.
In the meantime, Qantas said it will redirect the marketing spend to state-based tourism bodies. In a statement, the airline said, "Qantas remains committed to supporting Australian tourism. Not one dollar will be removed from tourism marketing as a consequence of this decision. Rather than providing this support through the federal agency, Qantas will instead look to do so through the states."
The suspension includes both Qantas and Jetstar, barring some key initiatives already underway to avoid impacting on the tourism stakeholders involved.