Reputation in your hands: PR staples for promoting your business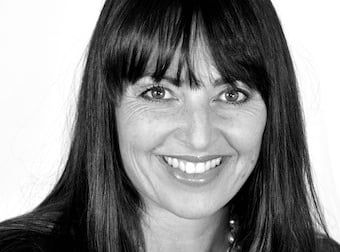 Public relations is one of the most effective ways of gaining media coverage to promote your business and build a reputation. It works because it provides a journalist's objective view about your company, and it is an effective method of communicating with your customers to build a relationship with them.
There are many techniques in a PR strategy you can use to promote your business and communicate with your customers. Here are a few to consider:
Pitching: This is the technique of contacting a specific journalist to offer them an original story or an opportunity to interview someone in your business. You can pitch via email or over the phone, however it must be a short and interesting explanation of your story. The story you pitch to a journalist should be suitable for the journalist's publication and audience. This is a great way to gain media coverage in a specific publication.
Write an article: Another way of gaining coverage in the media is to write an article and pitch it to a specific publication, such as a magazine, newspaper or blog. Some of these publications will be happy to publish a well-written article from your business. You can write an article that shares your knowledge about your industry and positions you as an expert in your field. Ensure it is written in an objective manner and never write your article as an advertisement for your business. Research which publications your potential customers read and send your articles to a journalist at that media organisation.
Media release: A media release is a traditional way of sending information to a number of journalists in the hope that they will publish your story. Media release topics can include the work your business is doing, issues and trends in your industry, launch of a new product, new office opening or new clients for your business. A media release is a written announcement based on one of these topics and it includes quotes from your business.
The most important aspect to remember is not the number of media releases you send out but the quality of the information they contain. The information should be current and interesting otherwise a journalist will not publish it. By creating a media release that appeals to a specific journalist you have a higher chance of gaining media coverage for your business.  
Case studies: Case studies are short descriptions about a project that your business has worked on. Case studies describe a problem, show how you achieved a solution and detail the results you achieved. For example your business can write about how they solved a problem that one of your clients had. Contact one of your clients and interview them about how your company has helped them. Once you have written the case study remember to ask the client to approve it. Case studies help to build credibility and trust for your business and are a very powerful way to position your business as an expert. Conduct some research into publications in your industry that will publish case studies and send your case study to them. Alternatively you can publish case studies on your website, which will promote your business and attract new clients.
Social media: Social media is now a huge part of how your customers and clients communicate. This means you can use social media to reach your customers and promote your business. Social media compliments PR because they both build the profile and reputation of your business.
Research what social media sites your customers use the most. You should then create a strong presence on this social media site by interacting with other users on the site. You can also create a blog for your business and post informative articles about your industry. Blogs are ideal for businesses as they allow products and services to be showcased to readers through the information provided in posts.
By using these simple PR techniques you can position your business as an expert in your industry, build your reputation and create a relationship with your customers.
Did you know: in each issue of the print edition, Marketing includes the very best opinion articles curated from our huge industry blogging community, as well as exclusive columnists writing on the topics that matter? Becoming a subscriber is only AU$45 for a whole year, delivered straight to your door. Find out more »