The fall of TV ad revenue: commercial metro down 3.83%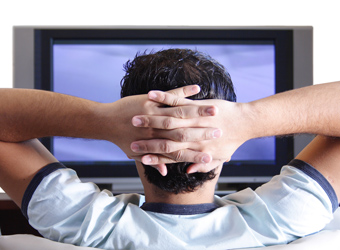 With the release of the latest KPMG figures for the July to December 2012 half in, the results are not pretty for some networks, showing that commercial metropolitan TV ad revenues fell 3.83% in the second half of 2012 to $1.52 billion.
The hardest hit of the networks was Ten, dropping five share points to 21.57%, according to Free TV figures compiled by KMPG. Ten's rival Seven nabbed 40.29% share of the market, up from 38.1% in the previous corresponding period. Nine, meanwhile, elevated its market share to 38.14% from 34.9% with the 2012 Olympic Games assisting the network.
Looking at the metro areas as a whole, 3.83% was the figure, with a the regional market falling 1.24% to count $466.6 million in revenues.
The metro areas saw Sydney declining 2.94% to $560.5 million and Melbourne down 2.99% to $421.1 million. Brisbane was also down 5.65% to $267.2 million while Adelaide suffered an 8.77% drop to $107.4 million. Perth declined 2.61% to $170.4 million.