Brands court start-ups for next great tech marketing innovations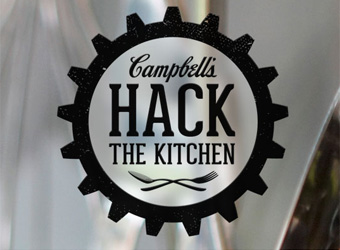 Brands such as Campbell's Soup, Nike and PepsiCo are courting start-up companies for not just new product ideas but also for technology marketing solutions such as games, social apps and mobile initiatives.
Campbell's Soup is currently running a contest for developers to create web and mobile apps, Nike has opened up access to Nike+ application programming interfaces (APIs), Nike+ mobile software development kits (SDKs), and the Nike+ FuelBand Developer Kit for a similar competition, and Barney's New York and PepsiCo have also engaged start-ups via competitions in a search for marketing innovations.
"You know the tech-marketing era is in full swing when a soup company has an API and wanted developers to 'hack the kitchen'," Giselle Abramovich writes on DigiDay.
Campbell's Soup is offering a prize of $25,000 and a contract of the same value to a developer producing the best mobile app, game or similar service by inviting them to 'hack the kitchen'.
"We're looking for better, smarter and more efficient ways to connect with our consumers," Adam Kmiec, director of global digital marketing and social media at the Campbell Soup Company, told DigiDay
"For us this isn't a stunt or a promotion; it's part of the evolution of how we think about marketing. Being a digitally fit organisation means moving at the pace of the consumer marketplace and to do that we need to think differently."
Nike launched 'Nike+ Accelerator', a three-month 'mentor-driven start-up' scheme offering ten firms support to develop additions to its Nike+ stable of connected products, in a bid to further the brand's efforts to inspire and assist people to live more active, healthy lifestyles.
PepsiCo has been a forerunner of such ideas since 2010 when it started its PepsiCo10 program, which identifies up to 10 promising start-up companies and matches them with PepsiCo brands to deliver pilot programs of their technologies.
It was one of the first brands to begin working with Foursquare when it had just 30,000 users and more recently was involved in the early days of Instagram, with its Brisk iced tea was one of the first brands on the social network.
"Technology is becoming more important each day," said Josh Karpf, PepsiCo's director of digital media. "It's about building a competitive advantage by learning and knowing about these tech companies. The best way to do that is to have a direct relationship with them."
A similar goal informs the 'Mobile Futures' scheme being run by snack manufacturer Mondelez International, where nine firms will create innovative mobile tools in just 90 days for several brands.
"We see the Mobile Futures program as a wonderful opportunity to infuse a bit of the start-up entrepreneurial spirit into our organisation," Steve Doan, senior associate brand manager for Oreo said.
The trend is an evolution of the start-up incubator programs that have been growing in popularity over the last few years, Arnie Gullov-Singh, chief revenue officer of Polyvore, tells DigiDay. "It's like outsourcing your R&D," he says. "On one hand, this is good because the customer feedback from PepsiCo and Campbell will result in the startups figuring out quickly if they are viable businesses or not. On the other hand, we're unlikely to see companies emerge from these programs that go on to change an industry."