Ride the Hobbit plane to Middle Earth with Air NZ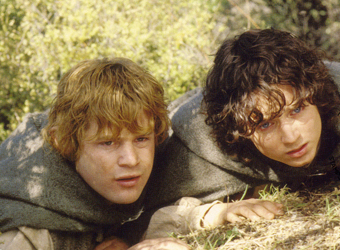 Air New Zealand will label itself the 'official airline of Middle Earth' and roll out Hobbit-branded aircraft as it throws millions of dollars into marketing around upcoming films based on J.R.R. Tolkien's The Hobbit.
Marketing UK reports that the airline has signed a two-film deal with New Line Cinema and Metro-Goldwyn Mayer for the big screen adaptation of the fantasy novel, taking a leaf out of Brand Australia's book after its global push behind Baz Lurhmann's film Australia.
Initial activation of the deal will see two Boeing 777 airliners fitted out with Hobbit-inspired trimmings to act as 'flying billboards' on routes between the UK and North America. The activity will be supported by experiences and competitions, executed via social media, and a new passenger safety video.
It's not the first time Air New Zealand has used the Middle Earth positioning, having been involved in a similar partnership for The Lord of the Rings trilogy, which lured droves of tourists to the film's picturesque setting.
Mike Tod, general manager, marketing at Air New Zealand, says New Zealand is established as the home of Middle Earth and Air New Zealand will bring the magic to life for travellers.
"This partnership follows on naturally from the success of Air New Zealand's relationship with The Lord of the Rings trilogy in raising New Zealand's profile as an international travel destination," Tod says.
Like the final book in the Harry Potter series, The Hobbit's single book instalment is being split into two – The Hobbit: An Unexpected Journey and The Hobbit: There and Back Again. Directed by Peter Jackson, the series will debut in December this year.