Round up your Posse to change the way you search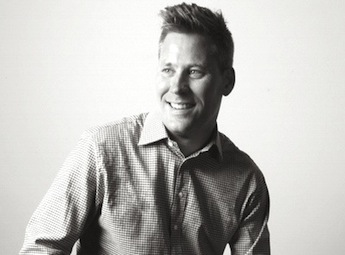 South by Southwest, or SXSW as it has come to be known, is a mecca for those involved in the tech start-up scene. The March SXSW festival is held each year in Austin, Texas and it has been the launching pad for mobile apps and social media platforms that have now become household names. This year an Australian social media platform that is changing the way that people search for, and interact with, real-world stores, cafes and bars is launching it's latest offering for iPhone users.
Posse is a platform that has been gaining serious traction in the Australian market. But unlike other social media platforms that are trying to be everything to everybody Posse is squarely aimed at the female market. Founded by Rebekah Campbell backed by prominent Silicon Valley investors, Posse.com started life as a lifestyle site that encourages people to share their favourite shops, meeting places, gyms, bookshops, and watering holes with their network of friends. In short it is a highly efficient recommendation engine.
It's not the the basic functionality of the platform that makes Posse unique. Where Posse differs from other players in the 'qualified search' market is in the experience. It's interface is illustrative and inviting. The language it uses is playful and friendly. It is focused on helping businesses develop deep relationships with consumers, not overloading users with 'special offers'.
A less mechanical design has struck a cord, especially with women. 74% of the user database is female and on average they are highly engaged and socially connected and willing to share. Users of Posse create and name their own virtual streets and fill them with their favourite places in cities around the world. Similar to building your own town with only the shops you love. This approach is generating behaviours that even the tech big guns would love to duplicate. 71% of users to recommend five or more places – a feat that has so far alluded Facebook and Google. When it comes to social media it seems men are from Mars and woman are from Venus after all.
"Because we've made the process of recommending places fun, we learn a lot about what places are popular amongst different social groups. This means if you try searching for 'great coffee', 'cocktails' or 'hairdresser' Posse can show you the favourite places of your friends, friends of friends and so on. People put a lot of effort into selecting the best places to put on their virtual streets so the recommendations you'll find on Posse are quite special." says Rebecca Campbell. She goes on to say, "It's unlocked a transformational shift in how people search. When looking for somewhere to go most people want a friend's recommendation." and Posse serves these recommendations up in a highly personal and entertaining way.
Since launching in beta in July last year, the Posse site has experienced more than 70,000 searches. The platform is now ready to move to mobile devices and make the leap to the USA. It seems this is just the start of another great story.
Did you know: in each issue of the print edition, Marketing includes the very best opinion articles curated from our huge industry blogging community, as well as exclusive columnists writing on the topics that matter? Becoming a subscriber is only AU$45 for a whole year, delivered straight to your door. Find out more »