Design thinking and innovation big guns coming to agIdeas 2013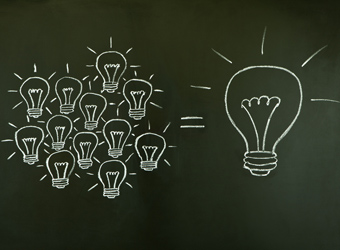 Business masterminds Dan Formosa (Smart Design USA founding member) and John Barratt (president and CEO of global industrial design consultancy Teague) are heading to Melbourne, as part of agIdeas International Design Week.
Formosa and Barratt will speak at the Advantage Business Breakfast, which looks  to provide information on the link between design, design thinking and innovation, taking place on Thursday 2 May. The pair will discuss how design thinking is acknowledged globally as a stimulus for innovation, and will talk to their areas of expertise, across creativity and will address pertinent issues with an eye on the practicality of applying outcomes in the business environment.
Through case studies, the duo will analyse exactly why innovation can work for both new and existing products across different industries.
Formosa's Smart Design clients include Coca-Cola, Ford, General Motors, Hewlett Packard, Intel, Johnson & Johnson, Kellogg's, LG Electronics, McDonald's, Microsoft, Nike, Samsung, Shell, Toshiba, Toyota and Yahoo! so there's plenty to learn from the man's methods here.
Meanwhile, Barratt, leads the development of design strategies for some of the world's best-known brands, including Boeing, Hewlett-Packard, Nike, Panasonic, LG, Samsung and Microsoft as part of his CEO Teague role.
Find out more about the Advantage Business Breakfast at agideas.net or call 03 9416 2966