SAS drives savings and revenues for 1-800-FLOWERS.COM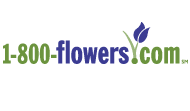 1-800-FLOWERS.COM has grown its family of gift brands to more than 14 through a combination of internal development and strategic acquisitions in the past nine years.  This presents Chief Information Officer Steve Bozzo with a monumental task: aggregate information across multiple platforms to provide a 360-degree view of more than 30 million customers, help 15 separate business units derive the information they need to grow revenues and reduce operating costs – and do it all on a tight budget. SAS solutions cut the task down to size, helping the CIO of the largest florist and gift shop in the world meet his objectives.
"There has never been a SAS solution we've added that hasn't resulted in double-digit ROI," Bozzo says. "In a down economy there's even more pressure to increase revenue and reduce costs – and that's exactly what SAS does for us."
1-800-FLOWERS.COM is an e-commerce pioneer that has scooped up related gift businesses such as The  Popcorn Factory, Cheryl&Co. and Fannie May Confections.  When Bozzo first joined 1-800-FLOWERS.COM the company was using SAS, but Bozzo had little experience with the solutions.
"I had heard good things about SAS, but what I did not expect was the level of partnership and cooperation," Bozzo says. "It's a strategic relationship that is integral to our success. SAS is the most customer-focused vendor I've ever worked with."
Using SAS, the company:
Increased customer retention by 10 percent, generating an additional $40 million in revenue.
Increased retention of its most profitable customers to 80 percent by giving them extra, customised attention when they order.
Accurately forecasts the type of products that will appeal to customers and anticipates what they want when they log in or call.
Knowing the customer across multiple brands and channels
While more than 70 percent of its business is online, 1-800-FLOWERS.COM still does business via a call center and through catalogs. Repeat customers expect the company to know who they are regardless of the channel. With 15 gift brands under one roof, capturing a view of the customer across all brands and channels creates a challenge.
"All the companies we acquired had their own suite of technologies, and we really didn't have anything to integrate them into," Bozzo says.
"SAS has been integral in gathering all the data from multiple ERP systems and consolidating it into a data warehouse so we could work on data as a common enterprise and act on that data in real time. With SAS, we can solve the problem of 15 brands operating on 15 different suites of technology," Bozzo says. "Without SAS, it would be impossible."
Specific solutions for specific issues
1-800-FLOWERS.COM was a development partner for SAS® Real-Time Decision Manager, a solution that automates the decision-making process for high-volume, customer-facing systems. The solution combines SAS Analytics with business logic and contact strategies, delivering real-time decisions and recommendations to interactive customer channels such as the Web, call center and point of sale.
"We had an unprecedented opportunity to impact the research and development phase of a product that pushes the envelope on online consumer behavior and allows us to improve conversion rates in real time," says Ram Ganesan, Vice President of Application Services.
SAS is a key ingredient in the Perfect Order Every Time (POET) initiative at 1-800-FLOWERS.COM. "If we see a particular ZIP code is getting an unusual level of customer service incidents, we're able to slice into key metrics, figure out what's wrong and fix it – all on an ongoing, real-time basis," explains Bozzo.
This is particularly critical as gift businesses make the bulk of their revenue during holiday periods. "It's an important time where every hour, every minute counts," says Bozzo. "This last holiday season SAS helped us increase our call center conversions by 4 percent in just one hour. That generated millions of dollars in additional revenue for us."
SAS® Marketing Automation also plays a big role in helping the company improve response rates by giving 1-800-FLOWERS.COM the ability to easily manage sophisticated, timely, personalized customer communication strategies.
"SAS Marketing Automation has been invaluable in allowing us to segment data in unique ways, allowing us to target certain customer profiles and audiences that we've never been able to before. As a result, we're seeing a direct impact on our revenue," Bozzo says.
Improving processes with easy-to-use analytics
In addition, none of the analysis is difficult to do – even for the average business user. "The SAS® Enterprise BI Server puts the data in the hands of the business users and lets them construct their own reports," Bozzo says. "It's all pretty exciting to see business users doing 'what-if' analyses, sales reports, trending and planning using SAS."
For Bozzo, adding SAS solutions has been made easy by what he describes as SAS employees intimately knowledgeable about the business. "As a result, we get solutions that genuinely meet our needs without having to provide a detailed list of business requirements and documentation. That's been invaluable for us," Bozzo says.
"I would tell other CIOs that are thinking about buying SAS: You're going to be pleasantly surprised. And that doesn't happen often for CIOs," Bozzo says.
For more success stories from SAS, visit http://www.sas.com/success/