SBS secures Tropfest broadcasting rights for the next five years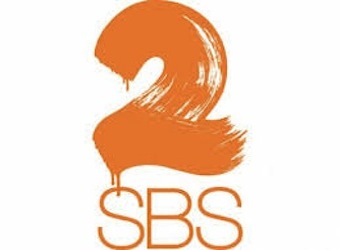 After being successfully broadcast on SBS ONE in February 2013, Tropfest will be shown live on SBS 2 every year, commencing with the next live event on 8 December 2013.
SBS 2 will also screen 13 weeks of additional Tropfest content in the lead-up to the live event in Australia, including the best of previous Australian Tropfest films and films from other Tropfest events around the world including the US, Arabia (Middle East and North Africa), New Zealand and South East Asia festivals, as well as footage of the red carpet and behind the scenes.
Tropfest founder and director, John Polson, says, "In my wildest dreams I couldn't have imagined a more perfect broadcast partner for Tropfest Australia than SBS 2. With the network's commitment and passion for our event, we can continue to lead the way in quality short content both in Australia and around the world. We're ecstatic that SBS 2 shares Tropfest's vision to provide local and international filmmakers with the undisputed largest, most exciting audience in the world to tell their stories. "
Tropfest content will also be available via SBS's online channels to create a multi-platform experience for viewers.
SBS managing director, Michael Ebeid, says, "Tropfest will become an important part of the calendar of events we showcase on our new channel for emerging culture… SBS 2 is delivering on our Charter to be a broadcaster that is there for all Australians by broadening and deepening our reach with younger audiences across the platforms and devices they are choosing to use."
Director of television and online content at SBS, Tony Iffland, says, "Tropfest is an iconic Australian cultural event and is a perfect partner for the newly launched SBS 2.  Both SBS 2 and Tropfest aim to push boundaries and surprise audiences, and share a passion for what's now, what's next and what's different. We're delighted to bring Tropfest free-to-air for all Australians for the next five years."
Tropfest was established in Sydney over 21 years ago and has become the world's largest short film festival. Past judges have included Nicole Kidman, Cate Blanchett, Toni Collette, Russell Crowe, Geoffrey Rush, Keanu Reeves, Sam Worthington and Ewan McGregor.