Service SMEs: 2013 starts now!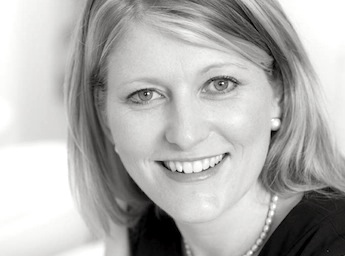 For many businesses 2013 is kicking off this week. Nuts as it might sound, thinking about where your business will get its revenue from in 2013, and planning your pursuit of these markets, both by service stream and by market sector is critical as we head into the last four months of 2012.
Really, at this point of the year there are only 90 days of 'target marketing' time left where people are interested in new networks and active in their follow up of business leads. After that, much of our country switches to maintenance mode with the infrastructure and construction industries in their annual, prolonged shutdown period, the services sector on 'finish that project stage so we can bill it before Christmas' mode and the Government, well, we can only hope there will be newly-tendered work for some of our Governments by February next year, but that is anyone's guess at the moment.
The cycles for a services firm differ for each sector. In property, in many cases, business is slow in January with requests for tenders and billable activity picking up through February and March, nosediving in April, to slowly recover over June and July, peaking again in August, September and October before slowing in November and December. In finance, the peak periods centre around company reporting periods, individual reporting periods and Government reporting periods, so the cycle is slightly different. But, in common with each is the slow period of December and January and the smudge on the profit and loss at Easter.
In addition to this, most professional services businesses I have dealt with have a pipeline gestation of between three and nine months (sometimes even more) from when they meet new targets and when they convert their first work from them.
If you agree even slightly with this, and you know there is only 90 functional business days left in your year to build relationships for the period through to June 2013… what are you going to do now to break the cycle? Few services firms can afford to ride it out this year when margins are so tight and pressure so great.
A few of our suggestions are:
1. Take a strategic look at your revenue targets. Don't just divide this year's revenue targets up by service line and add 10 to 20% increases for next year.  Instead, take a long hard look at how your target market segments are trending.  Decide which trends your business should try and attach to, and which it should try and distance itself from.
2. Build a strategic plan around your growth markets. A strategic plan will  help you prioritise expenditure, investment, marketing and sales efforts more strategically than who shouts the loudest or who earns the most. Sometimes a dollar earned from one market is simply a more valuable, multipliable dollar for your business… know what these are for you.
3. Build a marketing and sales strategy that uses a range of tactics to drive into highest priority sectors offering the services that will give you the best points of entry and the greatest opportunity to grow revenue and market position.
4. Then, map out your implementation of the plan into bite-size pieces and appoint owners to each part. We recommend breaking it into 90-day plans to make sure achievements are measurable and specific.
5.  Focus on using the next 90 days to push into your key targets for 2013, then the last 30 days to say thank you to existing clients and relationships, nurturing those you care about.
And have a happy new year in 2013!