Sexpo breaks in new event auditing rules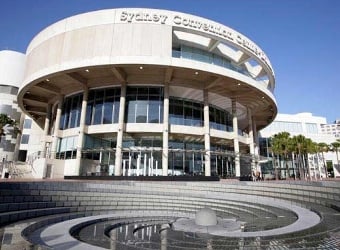 Health, sexuality and lifestyle exhibition, Sexpo, is among the first to be audited under new rules from the Circulations Audit Board (CAB).
The Australian events industry has largely embraced the CAB's new rules that makes changes to the reporting of attendance and marketing metrics across both trade and consumer exhibitions.
The major rule changes are the first in more than six years, and include the core attendance metric, Unique Visitor Attendence (UVA), which cuts down on duplicate data for attendees visiting multiple times over the duration of the event.
The changes have been welcomed by the Exhibition and Event Association of Australasia (EEAA), and organisations inlcuding Reed Exhibitions, Australian Exhibitions and Conferences, Exibit, Diversified Exhibitions Australia, XPO Exhibitions and Exhibitions and Events Australia have committed to having events audited in 2012.
Sexpo general manager, Rob Godwin, says Sexpo is pleased to be one of the first to expose itself to the new exhibition audit service.
"It is vital for the ongoing success of our show, and public exhibitions in general, to be able to show credible data and results to encourage participation from sponsors, exhibitors and the general public. I hope the CAB exhibition audits will be the boost to the event and exhibition industry that MOVE data was for outdoor advertising," says Godwin.
Joyce DiMascio, general manager of the EEAA welcomed the move, saying, "We actively use the CAB audit data to substantiate our claims about the value and performance of the exhibition sector in Australia. Independent audits give us the credible evidence we need to build a stronger voice for the exhibition and events industry."