Shopping haven
Campaign: Vogue Fashion's Night Out
Client: Vogue Australia, News Magazines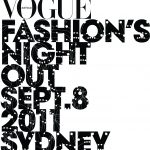 Introduction
On 8 September, Vogue Australia lured tens of thousands of shoppers into Sydney's CBD by hosting Vogue Fashion's Night Out for the second year running, introducing a more vibrant style of marketing to consumers.
Background
In 2009, Anna Wintour, editor-in-chief at (American) Vogue, created an annual event called Vogue Fashion's Night Out (VFNO) to support retailers and fashion brands during the global financial crisis.
The premise was simple: leverage the unprecedented power of Vogue to lure shoppers to shop, treating them to a night of celebrities, champagne, pampering and special offers. By injecting fun and glamour back into the retail experience, VFNO has evolved into an international event, taking place in more than 18 cities annually.
On 8 September 2011, Vogue Australia (published by News Magazines) hosted VFNO in Sydney for the second year running.
According to Kirstie Clements, editor-in-chief at Vogue Australia, "Vogue Fashion's Night Out demonstrates our support of the Australian fashion industry. The event brings the exclusive world of Vogue to life and gives everyone the opportunity to shop like a VIP for one night only."
Fashion's Night Out cleverly reaffirms Vogue's status as the world's definitive fashion bible, building on its extraordinary brand equity. The event also tackles a bigger question: can a brand like Vogue help to reinvigorate an ailing retail economy and introduce a more vibrant way of marketing to shoppers?
Objectives
The key goal of VFNO is to support the Australian fashion industry – including Vogue's advertising clients – with a retail-driving campaign designed to get people shopping.
There are almost 140,000 retail businesses in Australia accounting for 4.2 percent of GDP (gross domestic product) and 10.7 percent of employment, according to the Productivity Commission draft report on the Australian retail industry.
However, the retail sector has been growing at its slowest pace for 50 years, thanks to a cautious economic climate.
Strategically, VFNO helps retailers adopt more experiential marketing techniques to bring the excitement back into shopping. Remember when an afternoon browsing in the CBD was an outing to thrill?
"With the rise of online shopping, retail brands have to be more experiential," says Clements. "I think brands looking for success in future have to make the in-store experience special."
Strategy
By hosting Fashion's Night out, Vogue set out to unite fiercely competitive retailers with the common goal of making shopping fun again.
In July, Vogue Australia hosted two industry briefings in Sydney and Melbourne, inviting all retail stores, shopping centres and Australian designers within the Sydney CBD precinct to get involved. News Magazines provided marketing collateral and organisational support, encouraging retailers to host bespoke brand activations featuring champagne, DJs, canapés, complimentary massages and so on.
In the weeks leading up to 8 September, News Magazines promoted VFNO with a multimillion-dollar marketing and PR push.
The luxury market is nearing $1 billion in Australia, and the real driver for growth is coming from ordinary middle-class Australians, who are looking to splash out on something special. While the global luxury industry suffered an eight percent decline in 2009, the Australian luxury industry saw a 22 percent growth on average for fashion and accessories, and 14 percent for watches and fine jewellery, according to MO Luxury's 'Evaluation of the Australian Luxury Market' report.
This suggests that consumers are looking for luxury, VIP experiences, in which case Vogue Australia is ideally positioned to help retailers deliver these experiences.
Of course, online retailing now accounts for approximately six percent of total retail sales in Australia, of which two percent is spent internationally. If Australian retailers are to remain competitive, they must also offer a strong online offering.
So on 8 June, Vogue Australia preceded Fashion's Night Out by hosting the inaugural Vogue's Online Shopping Night, an event that lured shoppers to vogue.com.au with one-night-only offers from some of Australia's top brands and e-tailers.
Together, VFNO and Vogue's Online Shopping Night are complementary events tailored to drive retail sales both online and in-store.
Execution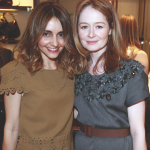 Around 100 brands and shopping websites participated in Vogue's Online Shopping Night, from high street retailers like Sportsgirl and Myer to Australian labels like Sass & Bide, Kirrily Johnston, Therese Rawsthorne and Gail Elliott.
To drum up participants, Vogue Australia hosted a 'media hub' and invited celebrity bloggers, including Jennifer Hawkins, Ruby Rose (representing Georg Jensen) and 15 Australian designers to tweet about the night's best offers.
Three months later on 8 September, VFNO took over Sydney's CBD. Locations included Westfield Sydney, David Jones, Myer, MidCity Centre, Strand Arcade, MLC Centre, QVB and luxury retailers along Castlereagh, George and King Streets.
Participants ranged from prestige brands like Tiffany & Co, Hermès, Prada, Ferragamo, Cartier, Chanel, Louis Vuitton, Miu Miu, Jimmy Choo and Bulgari to high street fashion labels Sportsgirl, Cue, Zara, Aldo, Bardot, DKNY, Dotti, Guess and Gap.
Australian designers had a strong presence: Leona Edmiston, Terry Biviano, Carla Zampatti, Josh Goot, Kirrily Johnston, Little Joe Woman, Zimmerman and Lisa Ho, to name a few.
Key supporters of VFNO included the City of Sydney, Destination NSW, Westfield Sydney, Gordon's Gin, Smirnoff and Hyundai.
The busiest stores were those that hosted the most rewarding brand activations. Tiffany & Co hosted 'Studio 57′, transporting shoppers back to the glamorous party era of the 1970s. Leona Edmiston hosted the 'Leona Lounge' where shoppers were pampered by La Prairie, and treated to bubbly and high tea. Hermès framed its guests in Parisian silk and gave them a taste of the magic of Paris.
Vogue also tapped into its social media outlets to entice consumers into various stores. It hosted Australia's first Twitter treasure hunt, with clues distributed via twitter.com/vogueoz, to lure people into a variety of stores.
Vogue Australia worked with creative agency Gen A to execute a fresh campaign to promote VFNO. The campaign concept for 2011 was 'wandering stars' to position everyone as stars for the night of VFNO.
The core target audience comprised females aged 18 to 40 who love fashion and shopping – or just a fun night out – and was not restricted to Vogue readers or vogue.com.au users. The night aimed to treat every person to a Vogue VIP shopping experience.
A dedicated website, fashionsnightout.vogue.com.au, went live mid-July allowing consumers to pre-plan their own VFNO night-out; 80,000 shopping guides were distributed and a 'Vogue VIP' iPhone app was created specifically for the event.
One week prior, 180 VFNO flags were erected throughout the Sydney CBD grid, spanning the shopping precincts of Martin Place, Pitt Street, Castlereagh Street and Elizabeth Street.
News Magazines utilised its relationship with News Limited by launching an integrated marketing campaign with The Daily Telegraph, The Sunday Telegraph, Sydney Confidential, Sunday Magazine and thetelegraph.com.au.
Results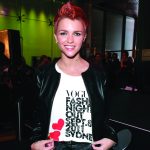 Retailer involvement in VFNO grew 50 percent in 2011, rising from 400 stores in 2010 to over 600.
Other highlights included:
Tiffany & Co's 'Studio 57′ party lured more than 2000 shoppers in-store throughout the evening
the Zara store was so heavily populated by customers that the EFTPOS system went down after two and a half hours and salespeople were seen stripping mannequins nude in order to keep up with the customer demand for merchandise
a spokesperson for designer Josh Goot, who appeared at David Jones, said department store sales for the brand were up 30 percent from last year
Diageo's Vogue Lounge sampled product to over 2000 shoppers
Vogue Australia's Facebook page now has 42,832 Likes, with 7949 new fans generated by VFNO
10,569 users engaged with the page on 8 September 2011 (2000-plus more than the previous week)
#FNO was the top trending hashtag on Twitter in Sydney on 8 September and the morning of 9 September, and
#FNO tweets to or by @vogueoz earned over 2.1 million impressions on 8 September and sentiment on Twitter was 95 percent positive.
On 8 June, Vogue's Online Shopping Night was also a resounding success – in fact it was so successful, the event will be repeated on Wednesday 30 November to drive pre-Christmas retail sales.
The inaugural Vogue's Online Fashion Night attracted 66,000 unique browsers to vogue.com.au, a daily increase of 42 percent.
At Georg Jensen Australia, managing director Ann Sullivan says: "As a result of Vogue's Online Shopping Night, our online sales for the night set a record after two years of selling Georg Jensen online in Australia. Interacting with an online community of shoppers really paid dividends for our brand."
Mycatwalk.com reported that sales increased by 400 percent, compared to normal daily website sales. MOR Cosmetics reported an 80 percent sales increase, while Gazal P/L (Lovable) reported a phenomenal 1000 percent sales increase, driven by a 50 percent discount offered on the night.
The success of VFNO and Vogue's Online Shopping Night suggests that a new marketing format has emerged within the retail sector: one that relies on collaboration between competing retailers, which taps into the power of brands like Vogue Australia to deliver VIP, retail-driving experiences.