Six essential tips for bricks-and-mortar retailers to stay competitive
With dominant online retailers making big moves Down Under, bricks-and-mortar retailers will have to step up in order to get the edge, says Dave Scheine.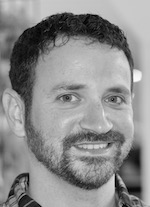 With the recent news of Amazon's opening of a second warehouse, it's clear that it is committed to winning over Australian consumers. eBay has reacted to this news swiftly, slashing its staff to better compete. So, the challenge is now with the SMB (small and midsize business) retailer – what can they do to contend with Amazon and it's seemingly endless resources? Here are six ways retailers can leverage their advantages – through various sales, pricing and product strategies to attract and convert customers.
1. Emphasise speed and convenience
Online shoppers almost always have to wait at least a couple of days for their purchases to arrive (or pay handsomely for overnight shipping). If you have stores, use this to your advantage by highlighting your ability to provide instant gratification to customers. When communicating with shoppers, emphasise the fact that they can walk out of your store with their items instead of having to wait or pay for shipping. If possible, you can also consider offering same-day delivery to your local customers.
2. Help people find what they need
Introduce in-store services that online merchants can't match. Product curation and personal styling services are some of the things you could offer. Try to connect with your customers through highly personalised customer service. Find items that match their budget and needs and act like a personal shopper. Options like this are not available on Amazon, the customer has to spend time trawling through thousands of items. You could consider offering a questionnaire online or the ability to book a Skype call to discuss the customers needs before they arrive in the store and then have everything ready to save the customer time. If they're looking for the perfect gift, you have already narrowed down the choices and the customer can see the suggestions in person, ask questions, give feedback and save time.
3. Go beyond commodities
Stock up on merchandise that customers won't find anywhere else. Avoid mass-produced, mass-marketed, mass-discounted and focus on locally produced unique items. You could also create your own merchandise, introduce custom designs, flavours, etc. Try to offer items that your customers won't find anywhere else. Another cool way to de-commoditise your store is to let customers build or customise products.
4. Be flexible
Businesses that are flexible with payments can lure customers away from online sites. If it makes sense for your business, why not look into partial payments, split payments and layaways? Giving customers more options for how they pay could be just the thing that sets you apart from your competitors.
5. Be competitive
Price matching is a common tactic that bricks-and-mortar stores use to convert customers who'd otherwise shop online. It's a decent strategy, but it can also kill your profits. That's why you need to be more creative when pricing products and crafting promotions. One thing you could do is work closely with your vendors to see if you can lower your cost of goods. Would you be able to purchase materials for less if you meet a certain quantity threshold? Perhaps there are middlemen or administrative costs that you can eliminate from the process. Another option would be to consolidate orders for other items or with other buyers. Also, you wouldn't want to give too big of a discount to a shopper who would purchase an item at a higher rate – so rather than offering blanket discounts, segment your buyers and send them tailored promotions based on their shopping behaviour.
6. Go online
Finally, recognise that you also need to have an ecommerce presence. People are shopping online, that's the reality. Not having a digital storefront means you're missing out on a lot of potential customers.
The good news is, creating an online store is easier than ever. Many cloud-based solutions provide templates, drag-and-drop interfaces and other tools to make it incredibly simple to set up an ecommerce site. When setting up your online store, be sure to integrate it with your physical stores. Select a solution that syncs inventory and customer data across multiple channels, so you can view, update and manage your online and offline stores without having to deal with double entries or discrepancies. Keeping your store data in sync also paves the way for omnichannel services such as click-and-collect, which not only adds convenience to the shopping experience but also drives traffic to your physical stores.
Dave Scheine is APAC country manager at Vend
 Image copyright: stockbroker / 123RF Stock Photo