Slideshow: Mary Meeker's internet trends for 2014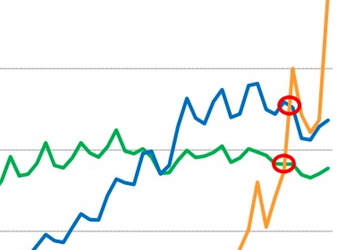 Venture capitalist and former Wall Street analyst Mary Meeker has built a reputation as one of the most-listened-to voices for her analysis and predictions of the media sector, primarily the internet and new technologies.
She recently presented her 2014 Internet Trends report at the Code Conference in the US.
Meeker's full presentation (164 slides!) is below, identifying key stats on these, among other trends:
Data obtained through data mining is being used to nowhere near its potential,
single-purpose apps are taking over apps that try to include everything,
China is leading the way in m-commerce,
cryptocurrencies are gaining a lot of interest, and
mobile growth is huge, of course, but interestingly is leap-frogging desktop in some emerging markets.