Social media: Let go and listen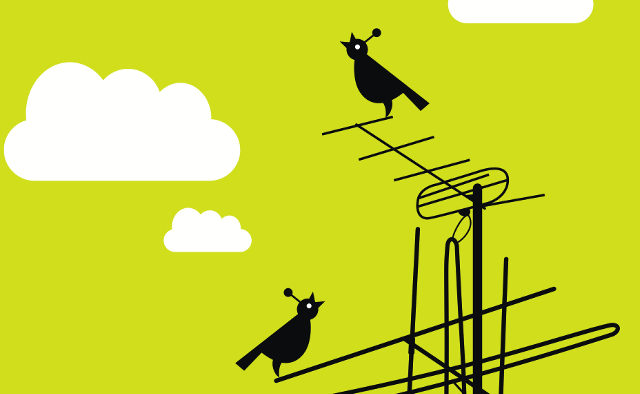 In part 2 of our 5-part series on SapientNitro's 'Insights 2012′, a forecast report looking to where the world of marketing will head in the upcoming year, we look at the ever-changing world of social media.
With the power to transform the entire customer experience, SapientNitro Chicago director, Erik Gottesman, predicts that social tools will increasingly shape new ideas, solve problems, and make it easier to share knowledge, inside and out of business.
In fact, Gottesman sees the boundaries of organisations blurring: "Your workforce and your customers are your new 'shadow management."
Communities are difficult to control. With anonymity comes diversity but also shallow engagement. Closed platforms bring quality of contributions but sacrifice diversity and participation. However, the official, top-down experience, built by only a few will be usurped by the individual experience of vibrant and inclusive dialogue.
Gottesman recommends six strategies for companies wishing to establish a vibrant and durable marketplace:
Find the social tools that create maximum liquidity (e.g. testimonials, support requests, product ideas),
Invite collaboration from participants into the design of the market itself,
Build trust within online communities by connecting real-world and virtual indicators of repute,
Find a balance between material and social incentives,
Adopt a floating pricing mechanism to encourage the most valued forms of participation, and
Adjust market sizes to optimise for size and time perspective of decisions affecting the brand experience.
Annicka Campbell, marketing strategy and analysis associate, SapientNitro Chicago, foresees that social listening (aka digital anthropology) will come into its own, offering insights into products, brands and behaviour.
Companies like Dell and Gatorade have already built social media 'command centres' as a way of tracking what people are saying about their brands. Xerox and Kodak use their listening capabilities to "drive specific business objectives like acquisition and product development research, all by paying attention to what their customers are saying on social media sites," says Campbell.
Specific industries will benefit in different ways, as people talk about certain topics in certain ways. Financial services, for example, tend to cop a significant amount of negative sentiment. The most obvious application of listening for those in this industry is customer relationship management, but tweets like the following show social media comments are also a great place to understand customer perception towards things like website design and creative work:
"Why does the Chase website look just like the PayPal website? 0_0 are they related? Or is that just the standard thing for money sites?"
Similarly, SapientNitro has found that social listening is an effective way to inform creative messaging for the automotive industry, as car brands carry strong emotional connotations and social media platforms are heavily utilised by fans for connecting with like-minded enthusiasts.
Consumer goods brands can also benefit from social listening. A plethora of insights into product usage and consumer behaviour is created every minute, but the analysis isn't just qualitative. Media campaigns can be tracked effectively via social listening, with sentiment, volume and topical reactions providing granular information on brand perception before, during and after traditional and digital campaigns.
Another area SapientNitro sees as being forefront in 2012 is social commerce. More than just making products available through Facebook's e-commerce functions, for example, online retailers will need to be open to experimentation with social channels.
SapientNitro Dusseldorf's director of technology, Uwe Tueben, imagines a 'conditional checkout process' where your online purchases are kept in a pending state until a certain number of your Facebook friends 'like' the purchase.
Tueben also encourages companies to stop doubting the ROI potential of customer experience, as research shows a clear link between improved customer experience and key business success metrics. Modern web analytics and social media monitoring should go a long way to lifting those doubts.
Next, part 3 of this 5-part series looks into the future of mobile marketing: "What we are seeing today is only the surface of the real potential for mobile services."
And in case you missed it: Part 1: Death of the media planner?