Solving the brand value equation
Brand values are a powerful yet often under appreciated tool in a marketer's kitbag. Rob Grant draws on the theories of four branding experts, to determine how best to maximise their impact.

On the computer hard drives of most marketers exists a document – perhaps called a brand pyramid, light-bulb or wheel – which lists the values of the brands they manage. It may have been drafted by a predecessor, dictated by a parent company or crafted themselves. It may constantly, or almost never, be looked at. But how important is this handful of words to the target audience, what role do they play in determining the success of a brand and how best do you communicate them to the outer world?
Rise above the crowd
Central to the role of any organisation, according to business college thinking, is the creation of value for the end-user. A brand able to offer something valuable can command a premium price and make profits – hefty profits if their offering is unique.
People value brands they can trust, connect with and relate to. On an emotional level. The more a brand trades on its values, the less vulnerable it is to competitors copying its offer or beating it on price. Unless you hold a raft of unique patents, a rival will copy your features eventually. Even the most aggressive discounter will lose on price one day.
Researcher Neer Korn believes brand values are critical. "I actually think they are more important than ever, because they offer something emotional that's beyond all the rational things. They are about spending more to enjoy yourself. It's a feeling. I feel better consuming that brand."
It is the era of the smart shopper, one who saves on necessities and splurges on luxury, treats and indulgences. By building a strong set of brand values you can position your product – even if it's not in a traditional premium space – as something special and worth paying more for.
Create a one-brand shortlist
Conventional wisdom suggests brand values are more important in the early part of a consumer decision-making journey, when they are assembling a shortlist. Then, in the retail environment, price becomes more top-of-mind. While this is true, especially as major retailers place such heavy focus on price, being part of the repertoire before the shop is vital, perhaps more so than commercially driven marketers think. Retail consultant Jason Mahoney explains why.
"There are 40,000 products in the average supermarket, yet people typically only buy 40 items in a basket. Depending on the category, most purchases are pre-planned. People are doing a lot of filtering and decision-making prior to even entering the store," says Mahoney.
The process of determining what to buy, from a dazzling range of choice, creates angst with consumers and they look for shortcuts to simplify the process. This is where brand values, which are easily felt without a need for complex analysis, play a huge role. Time is the most precious commodity many consumers have today and brand values help them decide on purchases more quickly.
Create your own positive space
In determining the right values to build your brand on, the first thing to consider is if they are unique. When two or more brands espouse similar values, they are indistinguishable and often fight on price. Canned soup is one of the most promoted categories in the supermarket. It's no coincidence the two market leaders, Campbell's and Heinz, have almost identical values.
Beyond being different, it is important your values link to the product or service you provide. It seems obvious, but there is no shortage of brands connected to spurious causes. "You can't fake this stuff. A lot of companies spend a lot of money on environmental values. But, unless you're a dishwashing liquid, it makes no difference. It's low down the pecking order," Korn explains.
A product connection can be simple and functional, such as the set of values around how you source ingredients and the manufacturing process. In this case, consumers can see a direct connection between what you value and what they consume.
Rebecca Carson, GM of marketing and commercial at Freedom Foods Group, believes this kind of transparency is vital to her brand. She says, "Honesty is top of the tree. Across categories we see consumers value transparent brands, those that have the integrity and willingness to bare all to the consumer."
Even richer is when the brand links with a higher emotional value, it delivers. Strategist Jody Elston cites Officeworks as a brand currently elevating itself from a price-based space. "It's interesting when you work in a category that is so rational and so price driven. For example, Officeworks has a whole new idea around the creation of big ideas. They now support people's achievements and aspirations. It's quite emotional," she says.
There are also brands that link themselves to the category they operate in, beyond the product they make and sell. Thank You Water makes no particular claims about the efficacy of its product. No artesian basins or quadruple filtering. But it funds safe water supply in developing nations. Now it has entered body care and sponsors hygiene projects.
Brands in categories with negative baggage can differentiate themselves by proactively doing something about it. Fuel, automotive, investment and energy companies have all tried this with varying degrees of success. The problem is: this approach can be copied and leaves a brand open to criticism if it messes up.
Create a community and purpose
Another way to harness brand values is to connect deeply with your audience, and tap into the qualities and beliefs they value. Several brands with female audiences have done this successfully. Dove is an obvious example, but Elston singles out the feminine hygiene brand Always.
"The 'Like a Girl' campaign for Always is incredibly moving. It asks eight-year-old girls the question 'what is it like to throw like a girl?' and the girls throw with confidence. Then the same question is asked of 14-year-olds and they throw badly, in a clichéd girl throw way. They adopt a stereotype and the drop in confidence is terrible," says Elston.
Connecting with your audience is the creation of a conversation the consumer wants to be part of. No longer are they unwilling victims of mass messaging. In the era of social media, where your loyal fans can be your most effective (and cheapest) media channel, the benefit is multiplied.
In an ideal world, the values a brand represents are part of the DNA of the broader company and shape its strategy across all functional areas. It's no good being an ethical brand if your parent company cuts down the rainforests. Yet this raises huge challenges for global brands, which are invariably part of huge multinational companies. In the past, consumers may have turned a blind eye. It's easier that way. But sooner or later people start to care. The transparency of the internet means that moment arrives sooner than before.
"There are a lot of things in life you don't want to know. If I told you a brand you liked is killing orangutans, you'd put up a wall. It's disappointing. It's inconvenient. But eventually the issue tips in the public consciousness and then you have to care," says Neer Korn.
The ultimate goal for a brand is when its product qualities, audience connection and company culture fit with one overarching purpose. This is the action you take because of the values you hold.
"If you have a strong, aligned purpose behind your brand, then you have a role in your consumers' lives and in broader culture. You can actually participate in the interests and hobbies of your consumers. Nike is all about inspiring every athlete, regardless of talent. It really gets into the lives of its audience. In the end, they are talking more about your product than you are," says Jody Elston.
Live and breathe your values
To demonstrate your values to the world, it is less about what you say and more about what you do. Savvy consumers and shoppers have little time for airy platitudes. They want to see what you've done about it. Even better, they want to experience your values. Jody Elston explains, "You live your values through your actions, to show you genuinely believe in them. It's harder and harder for brands to pull the wool over consumers' eyes. It's not good enough to think, 'Oh, that's a good value, it's a market opportunity we can make money from'."
If a brand sets out to do something, especially in the charitable or environmental space, it helps to do it first. Brands that boldly attach themselves to causes before anyone else – even if not linked to their product – can achieve success. But they need to be wholehearted and in it for the long run.
"The Mount Franklin pink bottle for breast cancer? That really worked. Because they were the first to do it. And they committed to it – it's everywhere, every year," says Neer Korn.
Long-term consistency is vital in imbuing your brand with strong values. Do not change your values with every new marketer. Consumers take time to understand what you stand for, and even longer to change what they buy.
Rebecca Carson acknowledges the importance of a prolonged approach. "It takes time!" she says. "Values need to be lived, not only by the brand, but also within the company. This one for me is about consistency. I don't think you can achieve this in a single piece of activity. It's the sum of many moving parts and all consumer touch points for the brand to deliver the same message."
One thing marketers cannot ignore is the value of different channels and the impact they have on your brand. Jason Mahoney explains, "Almost an identical product could be sold in Aldi, Woolies, David Jones and an upmarket deli. Yet the price could be 500% higher in the last place compared to the first. Shoppers are conditioned to adopt a certain mindset with regard to value, depending on where they are."
Regardless of the channel, or size of your brand, it helps to act like a small company when it comes to values. It is easier for people to establish an intimate relationship with you. Jason Mahoney believes, "There's a growing group of consumers who are rejecting mass brands, because it's hard for them to connect to the values of those big organisations."
Support for the little guy is an Australian value in itself and there are huge brands that play to this.
"In Australia, a core value is 'the little guy'. We have this thing about the little guy winning. Just think about The Castle movie. There are lots of examples of little brands that have emerged to give the big guys a beating. Optus, Virgin, St George. Funnily enough, Aldi is one, even though it's a huge, global company. They don't care, as its values are appealing," says Neer Korn.
Big or small, mainstream or niche, brands with a strong purpose, rooted in relevant and consistent brand values, will be the ones that thrive. The world is unlikely to become less frenetic, less complex. So brands that relentlessly live their values make the buying decision easier and more enjoyable. Now that's good value.
Time to dig out the unloved brand pyramid and put it to work.
Ten value-rich brands
Lululemon – Do one thing a day that scares you.
Lurpak – Open a window, let's make the world hungry.
Nike – If you have a body, you are an athlete.
Ruby & Roy – It's what is not in our yoghurt that makes it so good.
GoPro – Be a hero.
Johnnie Walker – Keep walking.
Patagonia – Together we reimagine a world that can take only what nature can replace.
Apple – Think different.
Nudie – Creators of good.
St George Bank – Start something.
Brand values in action
How Customers Think – Gerald Zaltman
Conscious Marketing – Carolyn Tate
The Advertising Effect – Adam Ferrier
Predictably Irrational – Dan Ariely
Good to Great – Jim Collins
The Hero and The Outlaw – Margaret Mark and Carol S Pearson
Checklist for building a purposeful brand
Ensure values are deeply rooted in your product or service's intrinsic qualities.
Deeply understand your audience; start a two-way dialogue on what they believe in.
Attach unique values to your brand; if a competitor could claim them, think again.
Be first to tackle the negative issues attached to
Build the brand's values into the culture and operating model of the wider business.
Act consistently, over a long period, to establish values in your audience's minds.
Align your entire strategy around a consistent and relevant higher order purpose.
The panel: who we spoke to for this article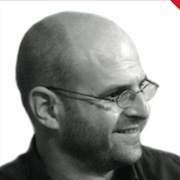 The social researcher: Neer Korn, The Korn Group
Korn is one of Australia's most respected social researchers and is regularly quoted in the media. Every week, he spends hours
with consumers, investigating topical issues. He works with a range of blue chip companies and government departments.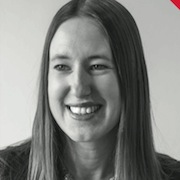 The advertising strategist: Jody Elston, AJF Partnership
Elston works for one of Australia's leading independent advertising agencies as strategy
director. AJF is a regular winner of Effie Awards for effective communications. Elston has previously worked in brand consultancy and client-side as an insight strategist.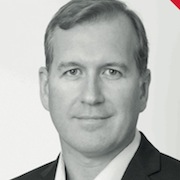 The retail consultant: Jason Mahoney, Kantar Retail
Mahoney is managing director of Kantar Retail and consults to major FMCG and liquor companies on category on how to be positioned for
strategy. He advises brands maximum effectiveness at a retail level, dependent on the channel type and occasion.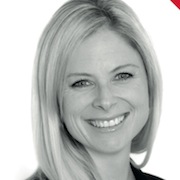 The brand marketer: Rebecca Carson, Freedom Foods
Carson is general manager of marketing and commercial at Freedom Foods Group, where she leads strategic thinking
on a wide portfolio of cereal, snack and dairy-free milk brands. Freedom's brands have a strong sense of purpose at their core, differentiating them from mass products.