Sportsbet stereotypes racegoers in social video series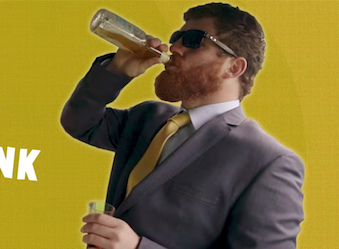 Sportsbet has released a series of videos to be shared on social media in time for the Melbourne Cup Carnival, poking fun at racegoers by profiling four stereotypes.
The videos, produced in-house, feature comedians Troy Kinne, Max Price and Nick Cody cast as 'The Disinterested', 'The Drunk' and 'The Expert', as well as also profiling 'The Organiser'.
The campaign was designed to target the race days while complementing the company's complete marketing campaign around the Melbourne Cup Carnival.
Sportsbet.com.au's Will Byrne said: "Let's be honest we all know a few of these characters at Flemington so our campaign is more of a kick-it-out campaign to stop these stereotypes!"
'The Disinterested'
'The Drunk'
'The Expert'
'The Organiser'