Spotify introduces video advertising for desktop and mobile
Music streaming service Spotify has announced it will start hosting video advertising in Australia early next year. Spotify for Brands is launching two new advertising packages, Video Takeover on desktop and Sponsored Sessions on mobile.
Although the platform is an audio music streaming service, Spotify is promoting its video packages as being "delivered in a 100% viewable environment", giving brand partners "100% share of voice".
The desktop video advertising option, Video Takeover, serves users brand videos as part of the platform's normal ad breaks, only when the client is in view.
The mobile option, Sponsored Sessions, involves users viewing a 15 or 30 second video in exchange for receiving a 30-minute ad-free mobile session.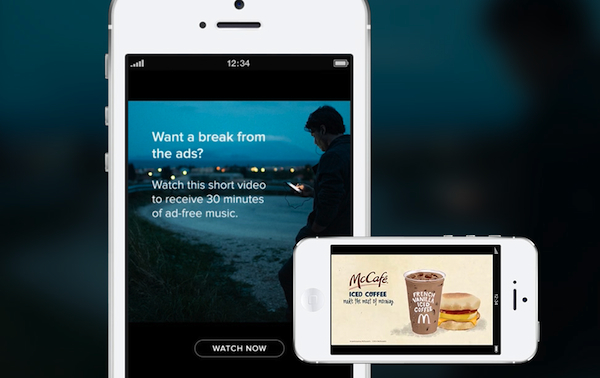 Spotify will encourage brands to align their messaging with users' daily activities while listening to the service, such as exercising, studying, partying and commuting.
The company's internal data shows that Spotify users spend an average of 84 minutes each per day on the service. Those who use Spotify across multiple devices spend about 146 minutes listening per day.
"Our audience is incredibly engaged so we are delivering an advertising experience that enhances their time spent on Spotify and connects them to the music and brands they love," said Jeff Levick, Chief Business Officer, Spotify. "These new ad formats are perfect examples of the kind of high quality, high value experiences we want to offer our brand partners and our audience."
Global launch partners
Brands already signed up to the Spotify video advertising service include Coca-Cola, Ford, McDonalds and NBC Universal Pictures.
The Coca-Cola Company senior vice president, connections, Ivan Pollard, praised the new Spotify offerings:
"These new video ad units give us the opportunity to be a small part of people's everyday passion for music and create better experiences across Spotify.
"Spotify are great partners in helping us execute new ways of connecting with people on their platform leveraging data, intelligence and creativity to bring a little refreshment to an already uplifting experience with music."
Spotify now has more than 40 million active users, including more than 10 million paying subscribers, across 57 international markets.
In Europe, it is responsible for record labels' second-largest source of revenue from digital music.