State of Origin: official sponsors dominate the conversation – where are the newsjackers?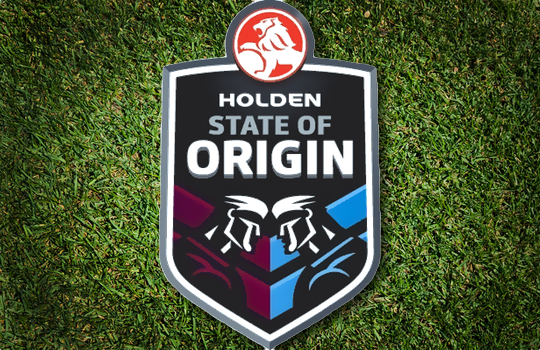 Ahead of tonight's deciding match, Liam Walsh shares findings from Amobee's Brand Intelligence monitoring of brand associations with the 2015 State of Origin series.
The 35th State of Origin series goes from the field to across the internet as fans monitor happenings with rapt attention and anticipation, while the teams prepare to battle it out over Game Three tonight.
The number of viewers State of Origin has drawn has been a huge win. There is no doubt that the series provides its main sponsors with a goldmine of digital marketing opportunities.
Amobee Brand Intelligence technology monitored brand winners around the games based on digital consumption – how often a term or brand is actually 'seen' online – in relation to the sporting event. (Amobee Brand Intelligence gathers data from more than 600,000 websites, including mobile and social media, and a wide panel of customers sharing 100% of their usage data. These are based on what people are consuming online, which include what was seen, read and watched by consumers across the whole internet – not just what was 'said' on social media.)
Notable brand highlights from State of Origin
Since the day Game One was played, looking at 27 May to 3 July, Suncorp has been the brand most associated brand with State of Origin, thanks to the name of the stadium where Game 3 is going to be played in Brisbane.
Meanwhile ANZ Bank was the brand second-most associated with State of Origin as Game One of the series was played in ANZ Stadium.
Telstra was ranked the third brand most associated with State of Origin, as a result of the telecom brand being the name sponsor of the NRL Telstra Premiership and because ANZ Stadium, where Game One was played, was called Telstra Stadium between 2002–2007.
AAMI is the fourth-most associated brand with State of Origin in the time period. While no State of Origin match is to be played at AAMI Park in Melbourne, matches which affect player performance and health are being played there – as such AAMI is being brought up in the context of prognostication.
Finally, Holden was the brand fifth-most associated with State of Origin between 27 May and 3 July, due to the auto brand being the title sponsor for the series.
The fact that all of the top five brands most associated with State of Origin have either stadium or league naming rights speaks to the value of those sponsorship opportunities, but also to individual campaigns not breaking out. For brands that aren't official sponsors, Game Three will be a great newsjacking opportunity for a clever creative to insert a new brand into the State of Origin conversation on social media.
Speaking to the level of anticipation around the decisive Game Three of the State of Origin series, which is being held at the Suncorp Stadium, 66% of Suncorp digital consumption between 27 May and 30 June mentioned Suncorp Stadium.
When it comes to best beer, NSW Blues are heading into the final match with a distinct advantage. Between 27 May and 30 June, Victoria Bitter which sponsors NSW Blues was associated with the State of Origin series twice as much as Castlemaine's XXXX, the brand aligned with the Queensland Maroons.
Team and player highlights
From 27 May to 3 July, Daly Cherry-Evans was the most consumed player for the QLD Maroons squad. Much of this consumption was around the transfer saga where Cherry-Evans reneged on his contract to the Gold Coast Titans to join the Manly Sea Eagles. Cooper Cronk was the second most consumed player compared to the rest of his team. Consumption spiked after his explosive first game performance, where he scored the first try and kicked the field goal, taking the QLD Maroons into the lead – yet being ruled out for Game Two by a knee injury.
For the NSW Blues, Paul Gallen has garnered the most consumption from Game 1 (27 May) through to 3 July. This peaked on 17 June after a press conference, where he accused the QLD Maroons of being 'disrespectful' and 'grubby' just prior to Game 2. Robbie Farah was the second most consumed player in comparison to his entire NSW Blues team, due to the high profile player being dogged with injury throughout the competition.
Brand association, ranked according to which brands were most associated to the series in digital consumption, from 27 May to 3 July 2015.
Suncorp,
ANZ,
Telstra,
AAMI,
Holden,
NIB,
GIO,
Victoria Bitter,
XXXX, and
Destination NSW.
Digital content and data has provided brands with the ability to better understand when, where and how to deliver relevant and engaging advertising. It also gives brands the ability to understand what trending topics and keywords drive consumers during landmark events.
With the third and final game coming up on 8 July, it'll certainly be interesting to see what State of Origin fans are consuming online and which brands will come out on top.
With record crowds, the opportunities for brands to reach and engage audiences during the season are limitless.
Liam Walsh is managing director ANZ at Amobee.