STW Group and WPP officially join to create WPP AUNZ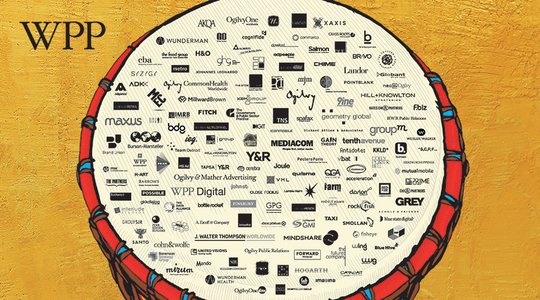 The WPP logo holder (pictured) is set to become even more crowded after STW shareholders agreed to the Group's merger with WPP, together creating WPP AUNZ.
STW Communications Group Limited, Australasia's largest marketing content and communications group will officially merge with the Australian and New Zealand businesses of WPP plc following STW shareholder approval at an Extraordinary General Meeting.
WPP will become the majority shareholder of STW, and STW will be the primary vehicle for WPP in Australia and New Zealand.
The combined entity will be known as WPP AUNZ, and be the largest communications services parent company in the region with more than 90 businesses, more than 5500 people and combined revenues of more than A$850 million. WPP will have a majority shareholding in WPP AUNZ of 61.5%.
WPP AUNZ says the merger will deliver substantial benefits for clients, employees and shareholders, including efficiencies of scale, strong local management oversight and a new board structure comprising STW CEO Michael Connaghan and CFO Lukas Aviani in their existing roles as well as independent directors and WPP nominees.
WPP AUNZ CEO Michael Connaghan says it is a great deal for all stakeholders. "This merger will drive growth, extend our reach, significantly increase the scale of our operations and position WPP AUNZ as the clear market leader."
"WPP AUNZ creates exciting opportunities for our clients, our shareholders and our people. It will be an organisation filled with insights, ideas, creativity and solutions provided by this country's most outstanding talent. We will work together to meet our clients' challenges, and will look to provide more opportunities for our people to learn and grow.
"Teamed with the opportunity to tap into WPP's world-class tools, global resources and deep technology, WPP AUNZ will be a business unparalleled in our region."
The merger also simplifies the ownership structure of companies in which WPP and STW currently have joint ownership, including Ogilvy & Mather, Ogilvy Public Relations, J Walter Thompson, Mindshare, Maxus and Added Value.
WPP's CEO Sir Martin Sorrell said in a statement: "In the new era of 'horizontality', STW and WPP have a unique strategic opportunity to integrate their offerings and secure greater effectiveness and efficiency to the benefit of clients, not only in Australia and New Zealand, but globally.
"The separately quoted WPP AUNZ also offers a unique structure to achieve horizontality and motivate our people to do so, capitalising on its already established leadership position."