The 10 most popular marketing op-eds of 2014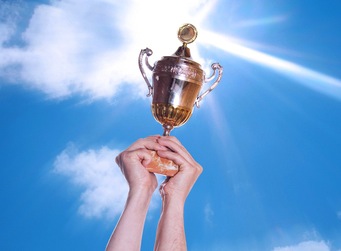 As 2014 draws to a close, we dig into the analytics to find out which pieces of opinion, analysis and commentary were the most popular (by page views) of the calendar year.
Here they are in reverse order (because countdowns are dramatic – we recommend playing this in the background while reading this post).
10. Bored? Lonely? Nothing to do? Just call a meeting!
In February, Duncan Wakes-Miller wrote about a very funny and very true sign he saw posted in an office. "This simple protest at the inordinate amount of time we all seem to spend 'in a meeting' is one with which I still have to agree. Did it change anything? Of course not, but it did succeed in highlighting the issue."
Read the article by Duncan Wakes-Miller here »
9. Banks and cheeky social media campaigns
Caroline Regidor wrote back in February that some banks have very successfully stood out from the crowd by using good old-fashioned marketing concepts in the context of social media – segmentation, targeting and positioning.
Read the article by Caroline Regidor here »
8. Smartphone versus feature phone – can you tell the difference anymore?
In May the MMA's Rohit Dadwal wrote that the answer is not so straight forward. Following a surge in market competition in recent years, coupled with more companies investing in mobile products, the boundaries between where feature phones stop and smartphones begin has become increasingly blurred.
Read the article by Rohit Dadwal here »
7. Facebook has abandoned social marketing
Facebook has announced one more change with some marketers claiming it is the end of the free ride. In November, Lucio Ribeiro clarified what the change really means.
Read the article by Lucio Ribeiro here »
6. Behavioural economics is not the biggest story in marketing
Professor Byron Sharp, director of the Ehrenberg-Bass Institute and author of How Brands Grow wrote that marketing's current fascination with behavioural economics is overblown.
Read the article by Byron Sharp here »
5. Elon Musk's opening of Tesla patents is a genius marketing move
In July, Marketing columnist Steve Sammartino wrote that Tesla founder Elon Musk continues to fly the flag for altruism by giving competitors access to its electric car patents. "A staggering move to the automotive industry, but an ingenious marketing play."
Read the article by Steve Sammartino here »
4. Social media marketing in 2014: strategy, customer experience and measurement
In March, Oracle's Lauren Harper wrote about three areas where marketing should focus social efforts in 2014.
Read the article by Lauren Harper here »
3. Five digital trends for 2014… or for the next month at least
This is the year when technologies become an actual part of us and create even greater integration into our lives, wrote Grant Flannery in March. "Content will become the most important thing to find on your device and marketing will become faster, more targeted and hopefully much better and creative."
Read the article by Grant Flannery here »
2. Latest Snickers ad is confusing (and possibly offensive to women and tradies)
In March, Marketing's Bec Hagan wrote about one of the more confusing and polarising ads seen this year. "The latest spot from Mars-owned Snickers is possibly the first ad I've seen that may in fact be talking it's consumer out of buying its product all together – I'm not sure if that was the company's intention."
Read the article by Bec Hagan here »
1. What every marketer needs to know about neuromarketing
In this post from April, Dr Peter Steidl wrote that neuromarketing will change the face of marketing, and without it, campaigns will lag behind competitors that have embraced this new way of thinking about consumer behaviour and branding.
Read the article by Peter Steidl here »