The content myths surrounding video advertising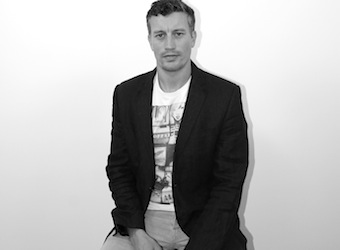 To say that online video sharing has exploded would be an understatement. The facts speak for themselves: four billion items are shared on Facebook every day and more than 700 videos are shared on Twitter every minute. According to Comscore, branded online video ads account for 22.6% of all online videos viewed.
So how can advertisers use this tidal wave of social video sharing to build better brand engagement? There may have been a time when the idea of predicting the success of a YouTube video before it is even launched may seem as far-fetched as guessing which unheard pop song will become a number one hit.
But scrutinising views is not enough – in a digital world, brands need to understand what drives consumers to engage with their content. A wildly successful video ad is usually seen as a black swan, an outlier that's unpredictable and unrepeatable. Discovering how to create and distribute highly shareable content, repeatedly and at scale, should be at the top of every brand marketer's wish list
We have delved into the emotions which drive people to share branded videos on the web to identify key trends for brands and agencies looking to create web content that is truly contagious. In partnership with Dr Karen Nelson-Field at the Ehrenberg-Bass Institute, we will be releasing the results of two years' worth of academic and scientific research into video sharing at the Festival of Media Global in Montreux on 30 April.
We found that there is indeed a formula to social video success, and that there are key content myths that need to be dispelled. Believe it or not, our research shows that there is no relationship between the level of overt branding in a video and how much sharing of that video is achieved. Yet many social video marketers believe that if your brand is noticeable, it will make people reluctant to forward it to their network.
Marketers are still applying a subtle approach to the branding that appears in online videos, compared with that in standard TV campaigns, on the misconceived premise that obvious branding hampers sharing success. There is plenty of evidence that poorly branded advertising is ineffective – like throwing away money.
In our data, on average, more than a third of the video passes before the brand name is even revealed. This means that for most videos to have any effect on the viewer, it needs to be viewed at least one-third the way through its duration. At this current rate of branding, social videos expose the viewer to the brand at just one third of the rate of the standard TV commercial.
It might not surprise you to hear that videos that play to our emotions are more successful than those that don't, but you might not have realised by just how much. Online videos which elicit strong positive emotions, such as hilarity or exhilaration, are shared most often. At minimum, it is shared 30% more often than material that draws any other emotional response from its audience. This may seem obvious, but currently more than 70% of all commercial videos evoke weak emotions.
Videos that elicit strong emotions are also remembered the most – in fact three times more than 'low arousal' content. The number of shares a video attracts, whether it is user-generated or commercial, is linked to the strength of emotion it elicits from its viewers.
The stronger the emotion, the more likely it is going to be shared. Therefore brands should aim to create content that makes us weep a river, laugh out loud or shiver with delight as opposed to merely smile or frown. That's the way to get cut-through when there's so much content available. The brands of the future are the brands creating content outside of the traditional 30-second TV spots that elicits a powerful emotional response from their audience.
Why are video shares so important for brands? The Unruly Social Ad Effectiveness Study that we conducted last year showed that brand recall and brand association rose 7% among viewers who had been recommended the video versus viewers who found it by browsing. Enjoyment of the video rose by 14% among viewers who had viewed following a recommendation. And this in turn increased purchase intent by 97% and brand association by 139%.
We're all too aware that opportunities for earned media and the word-of-mouth which follows are too good to miss. The two biggest content marketing challenges facing CMOs right now are how to make content which resonates and how to activate the social web. Marketers might not have a crystal ball, but these insights into what makes content go viral can answer some of their questions.
Phil Townend, EMEA MD, Unruly, and Dr Karen Nelson-Field, postdoctoral research fellow at the Ehrenberg-Bass Institute, will be unveiling their research into video content shareability at the Festival of Media Global, which is taking place in Montreux from 28 to 30 April. Dr Karen Nelson-Field is releasing her new book, Viral Marketing: The Science of Sharing, this summer.