Updated with winners: Win double pass to agIdeas Advantage business breakfast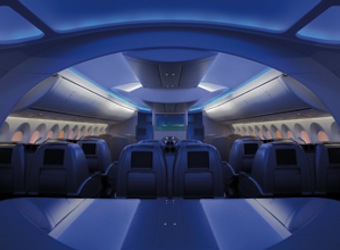 WINNERS UPDATE: After hours of deliberation we have decided on the three fantastic winners for our Advantage business breakfast competition. Each will receive a double pass. Congratulations to:
Kaitlin 'Firefox' Murphy
Chris 'VW' Cormack
Daniel 'Nikelodeon' Pollozzi
And thank you to the many great entries we received. Just a reminder to the winners to check your email for further information about your prize.
***
The good folks at International Design Week have given us three double passes to the agIdeas 2013 Advantage business breakfast to give away to three lucky Marketing readers, worth $180 per double pass.
The Advantage business breakfast is part of agIdeas 2013 International Design Week, and is taking place at the Melbourne Convention and Exhibition Centre on Thursday 2 May, from 7am to 10am. (Note: This prize is for tickets to the breakfast event in Melbourne, and does not include travel or accommodation.)
The business breakfast is a must for anyone involved in areas such as product development, marketing, retail strategy, branding, advertising and corporate communications.
Guest presenters Dan Formosa, founding partner of SMart Design (USA) and John Barratt, CEO of Teague (USA) will expand on the theme of innovation, looking at what it means in today's challenging marketplace and how it can be applied to redefine problems and discover new business opportunities.
HOW TO WIN
To win a double pass to the breakfast, show off your creative thinking by telling us, in 50 words or less, which logo or brand mark best represents you as a person. That is, if you were a logo, which logo would you be? The three best answers will each win a double pass!
Entries close Tuesday 23 April. Winners will be contacted by email.
[contact-form-7 id="39140″ title="Competition entry form"]
NOTE: Marketing magazine is the sole arbiter of what constitutes the 'best' answers. The judge's decision is final, and no correspondence will be entered into. Only one entry will be accepted per person. The deadline for receiving entries for the competition is final, no entries received after the given date will be considered. The prize(s) must be taken as stated and cannot be deferred.