The Daily Mail Australia to launch online in 2014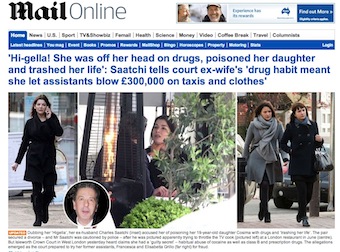 Mi9 and Daily Mail Group have formed a joint venture to launch a local version of the Daily Mail in early 2014, pairing two staunch anti-paywall publishers to bring one of the most visited newspaper sites in the world to Australia.
Dailymail.com.au will provide original Australian content while leveraging the global resources of the Daily Mail Group, Mi9 and the Nine Entertainment Company (NEC).
Mark Britt, CEO, Mi9 and Martin Clarke, Publisher, MailOnline, Daily Mail Group made the announcement that Mi9 and the Daily Mail Group have agreed to form a joint venture in Sydney today.
The Daily Mail's global website MailOnline is the world's biggest English-language newspaper website with 57.3 million monthly unique visitors globally, according to comScore.
"The Daily Mail has been one of the world's most influential and trusted news brands since its launch in the United Kingdom more than a century ago. I'm excited that we can now offer Australians a local version with a strong focus on editorial integrity and campaigning journalism," says Martin Clarke, Publisher, MailOnline.
"This partnership with Mi9 makes complete sense to us. Two trusted brands with a commitment to journalism will offer stories that will set the agenda in Australia. We've had Australian readers for many years now, being able to provide them with the latest local news alongside the stories that matter from the Daily Mail's reporters from around the globe, is extremely important to us,"  Clarke says.
"With the Daily Mail Australia operating alongside the Ninemsn team, we're aiming to create the largest digital news team in the country. This will provide Australians with a richer offering of news, lifestyle and entertainment stories in the unique MailOnline style. Most importantly, just like Ninemsn.com.au, the Daily Mail Australia won't sit behind a paywall," says Mark Britt, CEO, Mi9.
"At Mi9 we're committed to the future of digital media in Australia. While many of the industry's players have been cutting back their editorial resources, we're excited to be increasing our editorial footprint online," Britt says.
David Gyngell, chief executive, NEC, parent company of Mi9, welcomed today's announcement.
"At NEC we want to entertain and inform Australians. We're no longer just a television network on the East Coast of Australia, but a diverse national digital media, entertainment and events company. We're proud to offer leading television programming through Channel 9, Gem and Go, and the most trusted and timely news coverage across Nine News, Ninemsn and in early 2014, Daily Mail Australia."
"This joint venture, the recent acquisitions of the WIN television stations in Adelaide and Perth, and taking control of Mi9 have reinforced our strong commitment to providing a continuous source of news and entertainment across Australia," Gyngell says.
The Daily Mail Australia will be based out of NEC and Mi9's offices in Sydney. Recruitment commences immediately for the Daily Mail Australia editorial team. The Mi9 Media team will sell its advertising alongside Mi9's other digital properties including Ninemsn, Xbox, Skype and Outlook.com.