The fundamental guide to naming your business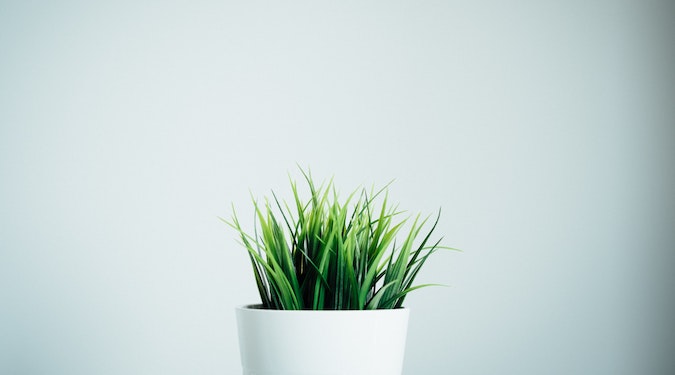 The happenings of 2020 have forced people to embrace change and adopt an entrepreneur's mindset – some have even been inspired to start new ventures. Grant Polachek gives practical guidance for selecting a new name for your startup.
Starting a business is a monumental decision. As we approach an unprecedented crossroads in the market and economy, so many more individuals are taking the leap into entrepreneurship. Once deciding to launch a venture, entrepreneurs are suddenly faced with a multitude of choices. What do I need to launch? Will I need a business loan? How will I reach my target customers? From finances to operations, business owners mindfully strategise in order to turn their idea into a profitable business. Arguably the most pivotal part of this process and where it all begins is selecting a name for your startup.
But determining the perfect name can feel overwhelming. Or perhaps you had a name in mind for years, but don't know if it's actually viable or even available. Oftentimes, it can feel like the 'good' names are already taken. After all, there have been more than 6.7 million trademark applications and there are only 171,476 words in the English language. With those stats, naming a business can feel more like a competition. However, with creativity and thoughtfulness, you can discover or even invent a name that distinguishes you from the crowd.
Here are the fundamentals to follow when it comes to choosing a unique name that encompasses your company's values and mission:
Venture
The naming process should begin broadly. Curate themes and ideas that make up your brand or industry. This includes any big ideas behind the startup, from your journey to its operations. Can you describe the day your business idea first popped into your head? These ideas will lend themselves to relevant name ideas later in the process. Try to get as creative as possible. Creative names are what customers respond to. It's what will set you apart from the bland and forgettable. If you still need help, try utilising tools like a brand name generator to spark the brainstorm. 
Brand
After you've generated a multitude of ideas, the next step is to narrow down your list to the themes that are essential to your brand. Marketing maven Seth Godin once defined a brand as "the set of expectations, memories, stories and relationships that, taken together, account for a consumer's decision to choose one product or service over another". Your brand is how you want to present your company to the market. It encompasses your vision, mission, aesthetic and tone. The right branding will set the foundation for your business to be easily recognised and received by new customers. Carefully reflect on what you would consider being your ideal brand. Think of fashion retailers Fossil versus Gucci. People who are shopping for purses or high-end products will gravitate towards Gucci, whereas Fossil makes a direct appeal to those seeking durability, practicality and quality.
Value proposition
Time to narrow down your focus even further. You need to determine your value proposition. This consists of a short one or two sentence explanation on why people should care about your business. It also can describe how your brand is the solution to a customer's pain points or problems. The market is overflowing with startups so it's important to exemplify your company's bespoke strengths to remain competitive. Your value proposition should clearly explain why audiences should choose your product or service over competitors. This includes highlighting any unique benefits your startup offers. These exclusive characteristics will contribute to honing in on a lasting and memorable name.
Name
Now it's finally time to review all the key themes, words and phrases you or your team have brainstormed. Identify any repetitive ideas that evoke immediate emotion. The recurrence typically signals a potential name that reflects the brand you want. Not only is it important to find a name that resonates with you, but it also needs to resonate with audiences.
Research has shown that a memorable name can help your business stand out from competitors and impact your bottom line. One way to determine if your name will appeal to your target customer is through audience testing. Audience testing will offer valuable insight as to what names may flourish or fall flat. Ideally, your startup should reach out to a thousand individuals who match your target customer. This will give your team a sizable pool who you can survey your name options. After reviewing the data from your audience survey, you can confidently proceed with a name you know sparked a positive audience reaction.
Your company's name is a driving force for drawing in customers and becomes a cornerstone of your brand. It's the first thing a customer learns about your company and this initial impression can literally make or break their decision to learn more. In times when the economy remains uneasy, starting a business can seem risky. But if you take the proper steps and deliver a strong brand from the beginning, you have a greater chance to succeed and even flourish in these uncertain times.
Grant Polachek is the Head of Branding at Inc 500 company Squadhelp.
Photo by Dose Media on Unsplash.