The future of private label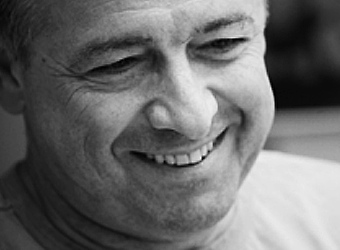 Own labels were once the ugly ducklings of the food and drink sector. Dressed in cheap, nearly-nude packaging, their main role was to provide an alternative to mainstream brands by undercutting the established food and drink brands on price.
At some point supermarkets have discovered that they are not just a shop, but also themselves a brand. With this realisation and activation, own brand started to perform a new role in the marketplace. Following the good-better-best tiering strategy first pioneered by Tesco in 1997, the majority of UK retailers now segment private label to three levels, including a rock-bottom value offer (Basic, Essentials, Smart Price and a series of other names that emphasise cost efficiency), a standard quality offer (previously the only own brand product on offer) and a quality, premium offering. Previously only the domain of the brand, this tier is named to demonstrate its superior nature (Finest, Taste the Difference). Through this method, retailers created a range of credible choices for their consumers, that left them with little room to justify the purchase of branded alternatives.
Then in 2011, further putting the pressure on brands, Tesco launched a selection of premium brands in their stores that do not carry the company name. The launch of these products coined the phrase 'venture brands'. Modeled to complement their current Value, Discount, Standard and Finest ranges, these products are priced at just under that of the premium brands. Some of these products are even more expensive than the nearest highest tier private label product, and are positioned as aspirational brands.
Since the introduction of the concept, Tesco has launched a raft of venture brands, including Chokablock ice cream, Parioli Italian foods, Halo feminine products and Yum butters and spreads. These bridge the final gap between private label and brand by effectively dressing a private label product up in branded clothing.
As an example, and as I type this, the Tesco Chokablok ice cream venture brand retails at £3.99 for a 500ml container, just undercutting premium brands such as Ben & Jerry's (£4.99) and Haagen-Dazs (£4.45). On a per-unit basis, Chokablok is priced higher than a number of national brands and has a whopping 70% mark up on the Tesco Finest brand alternative.
Venture brands certainly offer impressive margins, but this is not our story. Our story asks 'how should the brand defend their position?'. Today's FMCG brand has to totally re-evaluate how it needs to behave in this new era. The core ideas of what is actually important in branding have changed. Perceived qualities that brands once relied upon as their unique selling point, such as trust and quality, have become generic as this wide range of alternatives have become available. Left without a clear point of difference, consumers no longer have a reason to believe in brands: it is hardly surprising that they are losing market share, margins and ability to innovate.
There is a need to redefine the paradigm of brand value, perhaps by going back to the reason that brands were first created. Factories established during the industrial revolution introduced mass-produced goods and needed to sell their products to a wider market, to customers previously familiar only with locally-produced goods. It quickly became apparent that a generic package of soap had difficulty competing with familiar, local products and that packaged goods manufacturers needed to convince the market that the public could place just as much trust in the non-local product. Campbell soup, Coca-Cola, Juicy Fruit gum, Aunt Jemima, and Quaker Oats were among the first products to be 'branded', in an effort to increase the consumer's familiarity with their products.
Perhaps it's time the brand resurrected its role as the trusted product option, regardless of location and geography. Either way, it is clear that only the brands which are not anchored in product benefits have still have the ability to set themselves apart. It is only those non-literal brand values that create a role for the brand away from its products that can sustain brand differentiation and be understood by consumers.
The visual identity of the brand replaces the corporate mark. It is not enough to have a 'logo', however clever. The brand identity has a defined role: it gives the brand a framing role. It allows the consumer a way of seeing the products in a context. It gives the consumers a way to integrate brands into the way they want to live their lives.
The brand identity is far more important than people think. It is critical for brands to survive.
Nir will be in Sydney and Melbourne next week to mark BrandOpus' landing on Australian shores, hosting three free seminars (but with limited places) on the 'Science of Branding' and 'Meaning and Design'.