The missing link in personal branding for employees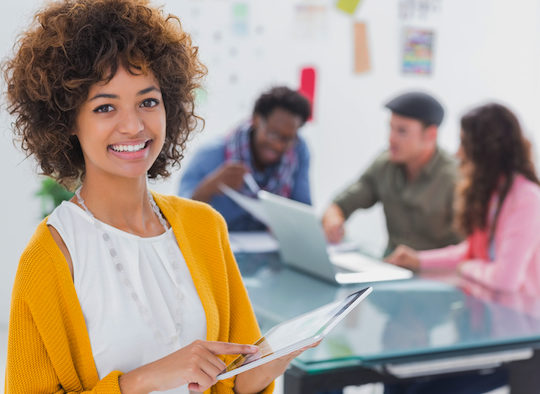 In today's competitive environment, working on your personal brand is crucial, writes Craig Pearce. But too often employees forget that this starts with simply doing a great job at what they're paid to do. Here he discusses some tactics that marketers can use to boost their personal brands.
The tsunami of chatter on developing a personal brand to advance a career consistently misses one elephant in the room point: doing an excellent job, rather than sitting back spruiking yourself, is the branding exercise which is going to deliver you the greatest amount of impact.
By doing an excellent job, you will be offered more challenging and enriching experiences in your current role which will enhance your skill set as well as add muscle to your résumé.
Look at it from a marketing point of view. Your boss, your potential future boss and recruiters are your primary target audience because:
Your bosses are going to be your preferred referees for opportunities,
you want your potential future boss to have a favourable perception of you, and
recruiters will often undertake initial role application culling and present a short list to the potential future boss.
When it comes to future opportunities, what your past bosses say about you is going to have the greatest impact on your potential future boss's perception of you. It therefore makes sense that the quality of what you undertake in your current role is the best possible personal employee brand/career move you can make, not how you market yourself outside of this in a personal branding sense.
By delivering a quality employee product, your word of mouth-driven reputation (third party credibility, social proof et al) is going to help you become a product in demand, both in your current role and for potential future roles. This argument is most salient for permanent and in-house employees, rather than consultants, who constantly need to market themselves to gain clients.
Your own IP as frameworks
Developing and applying frameworks and/or methodologies, which build on the work you are paid to undertake, value-add to your 'employee as a product' value proposition.
Frameworks, models or matrices can be applied to a range of communication situations. It might be a framework you apply to the following situations:
Blending methodologies from different professional disciplines and/or management approaches into a unique approach which reflects your own personal view,
consulting with stakeholders and identifying their needs, wants and issues which could impact on organisational reputation, and
determining the sorts of corporate social responsibility tactics that will best serve an organisation and its stakeholders.
Frameworks or matrices have a sexy branding vibe associated with them. They sound sharp and and are enhanced by their visual dimension (the power of visuals has an impact on personal employee branding, too!).
Having the frameworks and being able to talk about them provides evidence of your thoughtfulness, though there is always a risk of being perceived as being a boffin rather than a pragmatic 'doer'. Examples of the frameworks in action will help stymie this potential perception.
Marketing your employee brand: risk management rationale
Before making a decision on your own approach to personal employee branding remember there is no such thing as a permanent job anymore. Employment is fluid and employees are mobile (in more ways than one…). Social media has us all, and the workplace, in its thrall. The upshot is there is no choice involved in whether to invest effort or not into building your personal employee brand.
This is especially necessary for those us who work in fields such as marketing and public relations. Let's face it, if you can't do a half-decent job of delivering both an 'employee product' and marketing the product then, really, can you be entrusted to effectively fulfil a marketing role at all?
In contemporary business, any role can be made redundant at any time and this can be done with much less friction and turmoil than was the case even ten years ago. Even government organisations have a significantly increased commercial focus.
The ramification of this is that, apart from doing an excellent job in your current role, there is a strong argument to be doing at least some proactive and ongoing, even if relatively low level, marketing of your employee brand. Because the sad truth is, your job could vanish when you least expect it.
Risk and reward in personal employee branding activity
There is a risk that by investing in your personal employee branding, your employer, and perhaps future potential employers, are going to think you are either being dazzled by your own reflection or are more focused on the marketing of your employee product than the product itself (i.e. doing the work you are paid to do in your role).
I think it's a risk worth taking, but it might be worth having a chat with your boss about this at an appropriate time. Not all employers are comfortable with the digital age and the onus this places on all employees to invest some effort into personal employee brands.
The reality is that we exist in a competitive environment for employment. Yes, do a great job of what you are being paid to do in your full time role, but you have competition waiting for you when you go for that next role.
The contest for that role doesn't start when you identify the opportunity. It starts now. Are you ready?