The Monkeys design tie-up furthers adland's move into owned product revenue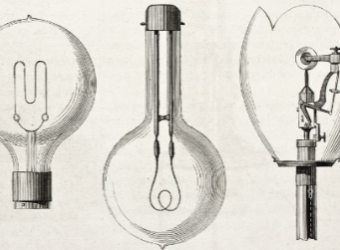 Sydney agency The Monkeys has joined forces with brand and design agency Maud to enter the product development space, furthering the trend of ad agencies becoming owners of consumer brands.
By taking equity in Maud, the agency sets itself up as a multi-discipline brand and design company with the ability to design and market products for itself as well as for clients, similar to competitor Host.
Monkeys CEO Mark Green hinted at plans to sell products of their own. "Brand and product design start long before advertising communications and we love the idea of being able to shape brands in their creation," Green said. "This will also allow us to create brands that we own ourselves."
Creative agency Host has made similar moves into the product owner space with its 'Rainy Days' department, formed to "pursue creative, commercial opportunities beyond traditional advertising and communication fee-based client relationships," the agency revealed in an email to Marketing. "We re-purpose the advertising skill set of consumer and market understanding, strategy, creative and production for a different outcome."
Host's Olly Taylor told Marketing last year the agency was to launch its first product, an alcohol brand, in early Spring 2012 and was in advanced conversations with two large multinationals about bringing a number of Rainy Day's initiatives to market locally and internationally.
It's believed the new capabilities acquired by The Monkeys, which include Maud's brand identity, product development, customer experience, digital and film experience, will see them move into the space also.
Founder and creative director at Maud, David Park, said, "Our relationship with The Monkeys will allow Maud to achieve a bigger scale and quality of work. The businesses share similar creative beliefs and it's a very exciting chapter for us."
The Monkeys' Justin Drape, Mark Green, Scott Nowell and Fabio Buresti join Park as partners in Maud.
Recent Maud projects include work for The Star, Single Origin Roasters, Tony Ferguson, Diageo, Semi-Permanent and IKEA Australia. In 2012, the designers collected 11 trophies at the Biennale AGDA Awards. It also picked up a Black D&AD Pencil for the 'Million Project' in 2010, created with Droga5 New York.