The relationship between customer service and financial performance is clear
Forget the competition and focus on world-class customer service, writes Jamie Allan.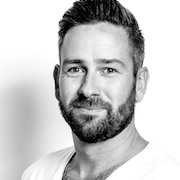 Customer service and convenience should be at the top of the priority list for retailers if they are to stay competitive in the future. There are many businesses that dwell on what competitors are doing in the market rather than focusing on their own customers and continually improving their own business.
Having recently launched our retail marketing offering to Australian retailers, Intermarketing has a unique perspective on where Australia is succeeding and where it isn't.
Fear drives mistakes. Businesses rush into rash decisions, without their customers' needs in mind or a fundamental understanding of, operationally, how they can implement change. Rather than looking for the next innovation, biggest trend or latest tool, some retailers are missing the obvious areas of business improvement that can help deliver a better customer experience and therefore financial gain.
For any retailer that doesn't have a customer-centric view, the future could well be uncertain and quite possibly, disastrous.
Why? In the environment that we live in today the speed and reach at which negative experiences can be expressed is far greater and potentially more damaging for retailers. Potential customers are continuing to research before making purchases and therefore are influenced by the views of others online and – still importantly – offline. Poor service carries a greater reputation risk than ever before with two thirds of adults using social media. 
So how do retailers get it right? Speed of service and speed of response are key elements; also the ease and convenience of purchase are key influencing factors for retail development globally. Availability in an always on, round the clock online space is also highly important for customers.
When mistakes in customer service occur, which inevitably they will, how is the business set up to deal with them and ultimately learn and improve things in the future? Are there person to person relationships that have intelligent empathetic individuals that can deal correctly with customers and turn a complaint into a feeling of satisfaction – that they have been dealt with in an appropriate way regardless of what channel it has been dealt through: phone/mobile, tablet, in-store, online or via social media.
Tell your brand story internally as much as externally. If customers are to understand it and believe in it, then it has to be delivered perfectly by those on the ground, any difference between expectation and reality will result in a negative experience of some kind.
I remember going into a Starbucks in Heathrow Airport on my way to Australia. I got a coffee and was just about to give the girl my name and she just tootled off and made my drink before I could. She wasn't rude, she was quick and courteous and made good coffee but I just expected her to ask me my name.  In the UK, Starbucks plays on a message of 'delivering a truly personal coffee experience to every customer', but she didn't fulfil.
It's not the end of the world for Starbucks but if this happens to every customer, which it might, then its campaign will be eroded through not fulfilling a brand promise and by not acknowledging an easily fixable breakdown in customers service, all in a massively competitive market where brand allegiance is critical.
Starbucks in general takes its customer experience very seriously and has been extremely forward thinking in engaging with their customers through multiple channels so maybe my experience just indicates how difficult it is for retailers to get this right.  
So what can retailers do?
Respond to mistakes openly; don't brush them under the table. Some of the best uses of social media are to put right to wrongs.  Make an open statement about how you will make it better and accept blame and shortcomings if you need to, you'll gain respect for how you are making improvements.
Address the 'coalface' of customer service. How are employees incentivised or acknowledged? How can they truly deliver customer experience and real value to a customer if they don't have the right incentives or don't feel appreciated.
Retail companies have to be realistic as to where they are now, and where they can get to, and navigate a route to success that is right for their business. There isn't a one size fits all strategy for success.
Success is created through so many variables that one of the most important element for any business is to fundamentally understand what they're offering and to whom. If they don't understand the customer, then how does any business really know that what they are offering is of any real value now and more importantly in the future?
_
Jamie Allan is group managing partner at Intermarketing Agency. With two offices in the UK, one in Holland and over 150 staff around the world, Intermarketing has recently brought its retail marketing specific offering to Australia by opening an office in Sydney.