Head of Woolworths B2B online on taking a consumer brand to the business market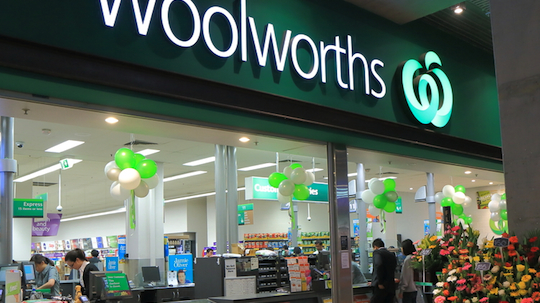 Susi Banks reports from Ad:tech 2016 in Sydney, where Jae Eddison, head of B2B at Woolworths online discussed the rollout of their business service, and how customer service is still instrumental in success.
Although Woolworths as a brand has almost 100% recognition among Australians, only a fraction of those know about its business-to-business offering.
Speaking at Ad:tech Australia this week, Jae Eddison said the offering came about from growing demand from existing Woolworths customers.
Woolworths looked for a new growth opportunity – for one of the most-recognised brands in the country – and this is what it found.
The opportunity for Eddison was to take a business that was totally consumer-focused into an area that hadn't really been explored by the company: selling to businesses.
Currently Woolworths serves three million customers per day, with over 1000 stores. And they fulfil around 4 million online orders every year.
Woolworths identified a $7.5 billion opportunity. "But of course, it wasn't just a green field waiting for us to pounce on. We were up against strong competition, many of whom were well-established and had great reputations," says Eddison.
Part of the opportunity for Woolworths was that it could become a one-stop-shop for businesses. Woolworths can supply a vast array of items such as groceries including food, alcohol, stationery, cleaning supplies and office supplies.
Where businesses in the past had to order different products from separate services, which was time consuming, the company's value proposition is 'all your grocery needs in a single shop.'
Businesses were keen to do the shopping online for other reasons also, including being easily able to track costs, save time and get the items delivered, and a service which provides the heavy lifting and unpacking of boxes. Another huge advantage that Woolworths has is its national reach, which leaves it in close proximity to businesses Australia-wide.
The Woolworths' B2B offering includes: always-on discounts; interest-free credit accounts; packing, delivery and unpacking and a dedicated customer support team. "That's made a tremendous difference to the level of engagement that we've had with the sector," says Eddison.
"Some businesses were unable to shop online because they weren't given a credit card, especially schools and the like, so we offer an interest-free credit account for business customers."
When the dedicated Woolworths B2B offering was created just two years ago, Eddison says the company was able to treat it like a 'petri dish' in the beginning, to see what worked and what didn't. Building the service from the ground up meant starting with a small team and the ability to be very agile.
New employees are sent out for a day with a delivery driver and another day is spent in-store 'picking and packing' orders. Consequently, the staff are indoctrinated in every aspect of the business so they can better serve customers. "When we send staff out on the deliveries and picking and packing trips they come back inspired and full of ideas. It's important that they are listened to and that you have a stream to implement changes and improvements," says Eddison.
In terms of business customer categories, Eddison says that there is big customer growth in aged care residential facilities, schools, and businesses such as banks. Some of Woolworths' business customers have said that supplying food and drink at their premises it is a good way to maintain and even increase productivity, as staff are less likely to leave the office to purchase food and coffee.
"Every loyalty customer Woolworths already had for the most part works for a business or runs a business, so we also had the opportunity to engage with our existing customers with our business opportunity.
"In just under two years we now have over 40,000 businesses shopping with us regularly. We've had double digit revenue growth year-on-year for the past two years."
In terms of customer service inquiries, one of Edison's policies is to 'never leave the loop unclosed'. Even if – in a worst case scenario – you can't resolve a problem for a customer, "go back and explain that you are sorry that there is no resolution, they will appreciate that you've taken the time to get back to them.
"When you do solve a problem, go in and amplify the solution. Go back to customers who have a similar profile and possibly a similar issue and explain that there is now a solution," she adds.
That being said, Eddison does not believe in rewarding customers for complaining. "Often the customers that complain the most are worth the least.  You need to be able to separate the customers who are just complaining for the sake of it and those who have a genuine concern," says Eddison. Her advice is "turn complaints into opportunities" and fix the core issue so it won't happen again.