The role of CX in the post-Royal Commission banking industry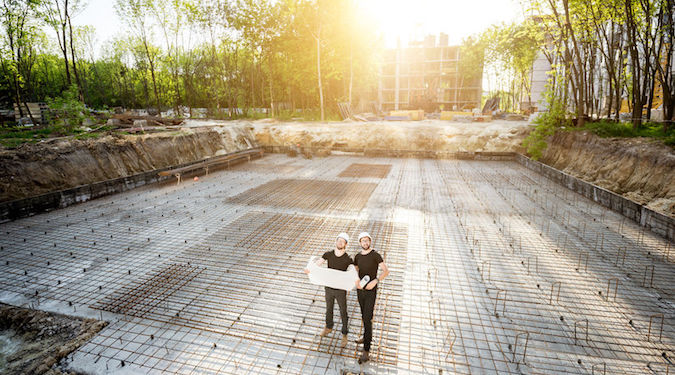 Customer experience, employee experience, transparency and accountability are the foundations upon which the banking industry must rebuild, says Gillian Mackay.
At the beginning of 2019, the findings of the Royal Commission sent shockwaves through not only the banking sector, but far beyond, exposing a raft of operational bad practice by the banks and financial services firms in question.
The sector's collective failures to comply with the best interests of customers leaves a bitter taste that will remain for some time. As former QLD Premier Anna Bligh, was appointed as CEO of Australian Bankers Association last year, noted: "The challenge for the banks is to re-earn the trust of Australians, and there's no easy way out of this."
The first of the big four banks to launch an advertising campaign post-Royal Commission was Westpac. The creative outlines the brand's commitment to helping Australians during significant moments in their life – with the first focusing on tools to help separating families. This gave a hint of the type of emotional brand building we see in the sector as banks attempt to re-establish a connection with consumers.
An ad campaign alone, however, won't cut it. 
As Bligh also noted, "if you want to earn trust you have to be trustworthy". This means changing some of the things that have become endemic in the industry by overhauling systematic processes and internal cultures. Which is where CX and employee experience programs can play a vital role. 
Let's look at how.
Employees and culture 
The Royal Commission's first observation noted employees were rewarded for achieving outcomes, regardless of what was in the best interests of customers. As the author of the report, the Hon Kenneth Hayne put it "Providing a service to customers was relegated to second place. Sales became all important. Those who dealt with customers became sellers. And the confusion of roles extended well beyond front line service staff. Advisers became sellers and sellers became advisers".
If you want to create a truly customer-centric focused organisation then incentives and rewards must be aligned to customer outcomes, not the departmental bottom line. The most successful companies align company-wide KPIs and incentives with an agreed CX outcome (like NPS) and run a number of programs and initiatives to ensure the entire organisation is aware of how their every action can impact customer experience. 
For example, some bring to life a generic customer (and give them a name), then have every employee consider if what they are doing is in this customer's best interest. Others regularly bring in real life customers to talk about the impact that existing procedures and processes have on their lives and to suggest alternatives.  
The key takeaway here is that truly customer-centric businesses give their employees a direct line of sight to the customer so they can understand – and be rewarded for – the impact their role has on them.  
C-Suite commitment
The Royal Commission's findings focus a lot of attention on the accountability of senior executives, recommending "a senior executive within the bank be [held] accountable for the bank meeting the promises it makes to customers in respect of the products it sells or issues to them". 
This highlights how the C-Suite's commitment to putting the customer first is one of the most important predicators of success for companies who wish to transform their customer and employee experience. Unless customer obsession becomes part of the organisation's DNA, genuine change won't be possible. 
From my experience, the biggest successes occur when the CEO is one of the most vocal CX champions. Some of our clients make it mandatory for the C-Suite and senior managers to spend at least a day a year (if not more) either in retail outlets, call centres or on whatever front line they have, to ensure they have firsthand experience dealing with customers in the real-world and not just as part of a workflow chart. 
Transparency
The Royal Commission also examined customer transparency (or lack thereof) and its importance. It found customers weren't able to make informed choices because "consumers often had little detailed knowledge or understanding of the transaction and consumers had next to no power to negotiate the terms."
For an organisation to truly put the customer at the centre of everything, putting the mechanisms in place for informed choice is key. This means using integrated Voice of Customer feedback to identify systematic issues. It's important to incorporate as much feedback data (both structured and unstructured) into a Voice of Customer programme as possible. For example, social media and external review sites provide a wealth of insight into real and potential issues and provide a rich seam of insights. 
Our most forward-looking clients are also looking to use technology to achieve a preventative service model when it comes to experience; ultimately hoping to solve problems before a customer even knows there is an issue. Trust is not easy to rebuild but it can be done with the right people, technology and tools.
Many companies boast of how failing helps the business grow and mistakes can make you stronger. For the finance sector, there is a real opportunity to rebuild. For businesses peering in from outside, the Royal Commission marks a landmark crisis from which to learn.
Gillian Mackay is strategic consulting director at MaritzCX.
Image credit Olena Kachmar © 123RF