The search marketer's 'return from break' checklist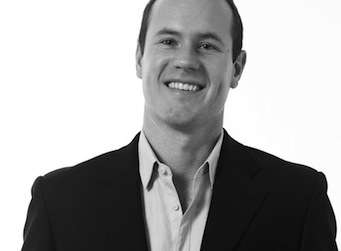 With Google's product listing ads seeing increased adoption and mobile devices continuing to garner the attention of consumers and advertisers, 2013 should prove to be yet another challenging, but rewarding year for search marketers. With the busiest part of the holiday shopping season behind us, it's time to firm up your paid search programs for success in 2013. This four-point checklist will help search marketers optimise and prioritise their 2013 campaigns.
1. Review keyword bids
To acquire more revenue and in anticipation of increased competition, many retailers boosted their bids during the busy pre and post-Christmas shopping period. These boosts are typically implemented when there are short increases in revenue-per-click (RPC) or conversion rate.
As people continue to head back to work and the peak shopping period comes to an end, RPC and conversion rate are likely to drop. When this happens search marketers should adjust keyword bids to align with the present-day RPC or conversion rate. Waiting too long to dampen these bids can lead to wasted ad spend and poor campaign performance. This strategy also applies to B2B and lead generation companies. At the end of the day, you don't want to be spending more per click for less relevant or under-performing traffic.
2. Pause holiday-specific promotions
Did you promote any discounts or free shipping offers? Is there any holiday or New Year themed content for your ad creative or landing pages? As holiday promotions end and the period comes to a close, review your active ad creative and landing pages and ensure that they align with your promotional calendar. Nothing hurts the shopping experience more than an outdated content or expired promotional offers. Last year, I recall coming across post-Christmas search ads with expired discounts. Don't be that search marketer! Pause or schedule any holiday period ad creative and revert landing pages back to their standard theme. In fact, activating default creative can sometime improve overall performance depending on their historical quality scores.
3. Adjust campaign budgets
During the holiday period, most campaign budgets were expanded to support an increase in traffic volume. Review your campaign daily budgets from 2012 and ensure that appropriate budgets have been set for 2013. Be sure to factor in projected spend increases to your paid search program and allocate budgets across your campaigns accordingly. Forgetting to adjust daily budgets to align with seasonality could end up costing you a significant chunk of your budget.
4. Generate reports
Generate keyword level reports to understand how much RPC or conversion rates changed throughout 2012. And compare campaign budgets with their actual spend levels to better allocate budgets in 2013. Make sure you also generate raw search query reports to uncover additional negative keywords or new keyword opportunities. After all, being successful in 2013 means understanding what worked and what didn't work in 2012, and these reports will undoubtedly aid you in doing exactly that.
By following this checklist, you should be able to ensure your paid search program is prosperous in 2013.
Did you know: in each issue of the print edition, Marketing includes the very best opinion articles curated from our huge industry blogging community, as well as exclusive columnists writing on the topics that matter? Becoming a subscriber is only AU$45 for a whole year, delivered straight to your door. Find out more »