The top 7 skills needed for marketing in 2012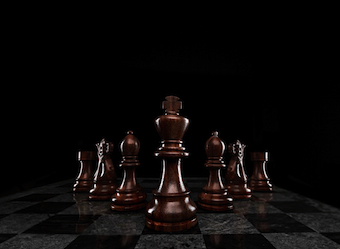 The top 7 skills needed for marketing in 2012
Effective, interactive marketing demands collaboration and cohesion. With technology driving the transition from the hub model to a structure that requires functions to rotate around a core brand, marketers are being forced to rewire their skills. Capability, skill development and deployment are critical to achieving this. So what are the skills needed for marketing, and what does the marketing professional need to look like today? Here are our top seven skills need for marketing that we believe marketers need to succeed:
Writing skills are critical. The written word once again dominates. The ability to develop clear, compelling text for multiple media, from traditional print to blogging, is essential,
Business savvy. To engage and influence, you need to understand the business – its purpose, drivers (particularly revenue growth), risks, issues and priorities. An ability to join the dots and hold commercial conversations will build credibility and respect,
Insight into analytics and interpreting data. Understanding the KPIs of your business and establishing and recording metrics is half the battle. Good marketers know how to use data to influence decisions at the strategy table – and get that approval for new projects,
Leadership. No longer reserved for just the C-suite, everyone is expected to have it and show it. Today's marketing pro must be a leader and be confident in their ability to drive a brand forward,
Curiosity, agility and experimentation. Current and future generations have grown up with digital tools, experimenting with ideas and content. Good marketers will take the time to read, search and experiment – to cultivate fresh thinking, build creative ideas and be ready to move quickly,
Understanding technology. Having some understanding of tools, applications and technologies will help the savvy marketer to quickly translate ideas into reality, and input to more lateral, creative thinking, and
Understanding sociology. Understanding the customer is a given, but understanding society more broadly, and how this impacts on the behaviour and choice of individuals – the what, why, when and where – is needed to remain relevant.
So you have a great job (tick), you have great skills (tick) and, as a marketing professional, life's pretty good. But what if you don't have the job, are looking to develop your skills further or needing more experience to land that job? Experience is one of those words we hear often when applying for a job: you don't have enough or you have too much! Some recruiters and organisations will base their assessment on years, some on the type of work, and others on what has actually been delivered and achieved. Experience should be assessed based on what a person has done, where they have done it and what they have learned along the way – the latter being most important.
For those marketers looking to develop their skills further, the best way to do this is to speak with your manager and ensure that your development plan includes the areas you want to focus on. For those who don't have a development plan, put one together for yourself and have this conversation with your manager. Look out for opportunities to work on projects to increase your exposure and experience. If you know something needs improving, redrafting or creating, ask your manager if you can have a go at it.
While economic uncertainty is alive and well, there are some industries, according to IBISWorld, that are forecast to continue to grow in 2012. These include motor vehicle manufacturing, online education, online shopping and biotechnology. For marketers, there will be opportunities across these sectors, with retailers as they continue to invest in their online offering and with educators as they focus on expanding and promoting online learning to nonschool leaver markets.
For these sectors, online and digital marketing roles will be in demand, as will the analysts to track and report on the data. The motor vehicle industry is recovering from the global financial crisis, but, with investment in more environmentally friendly vehicles increasing, we would see opportunities for brand and digital specialists. As many biotechnology organisations prepare to transition from R&D to commercial operation, opportunities will emerge for senior marketers at the general manager or 'head of' level, as well as product specialists.