There's something about EMMA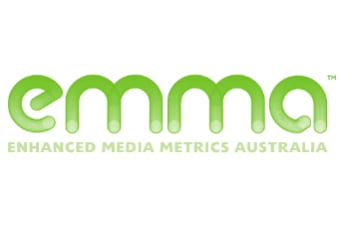 New newspaper and magazine readership survey EMMA, or 'Enhanced Media Metrics Australia' in full, is set to be launched in the Australian market on Monday. The survey will provide readership data for all print and digital platforms and include a breakdown of figures for individual newspaper sections.
The Readership Works has engaged Ipsos Media to be the firm behind the system. Ipsos will also run readership surveys in Britain, France and other markets around the world. The new metric is set to go up against veteran data provider Roy Morgan in the battle of the readership stats.
EMMA will release monthly data to the market, with monthly database releases commencing in November 2013. The monthly data releases will consist of a full 12 month rolling database featuring cross-platform audience figures, readership of all titles, comprehensive consumer profiles and product data.
"Since EMMA's inception we have responded to calls from media agencies and
advertisers for cross-platform accountability and greater accuracy, transparency and
frequency of data. The release of monthly data will meet that need and gives us the
ability to demonstrate the reach of newspapers and magazines and their influence on
purchase decisions," says Mal Dale, general manager of The Readership Works.
EMMA's first set of data will be released on Monday (19 August 2013) and will cover results from July 2012 to June 2013. The new metric is promising to provide a more in-depth database of all newspaper and magazine formats capturing data across print, websites, mobile and tablet.
EMMA will also incorporate data with Nielsen Online Ratings, with Nielsen providing Ipsos  its IAB Australia-endorsed online audience ratings data which will be fused onto the EMMA survey data.
News Corp Australia has also announced that EMMA will be the company's preferred readership measurement currency and that its data and insights will be incorporated into all commercial negotiations.
News Corp's group sales director Fiorella Di Santo says of the decision, "Ipsos MediaCT is a globally respected leader in audience measurement. The accuracy, sophistication and comprehension of the data EMMA captures is unrivalled in the local industry.
"EMMA gives us a deeper understanding of our customers, their motivations and consumption habits. Its landmark fusion with Nielsen Online Ratings, the official IAB preferred supplier of online currency, means advertisers can, for the first time, understand how consumers are accessing our mastheads and brands across platforms providing more accountability and transparency in their commercial decision making.
"I'm delighted to announce that News Corp Australia is endorsing EMMA as our preferred readership measurement currency and look forward to its forthcoming launch on Monday."
News Corp Australia will continue to reference Nielsen Online Ratings in relation to online-only audiences and has not renewed its national, metropolitan, regional and magazine readership subscription with Roy Morgan Research.