Time to recognise homegrown strategic talent and leadership that's achieved success overseas: AANA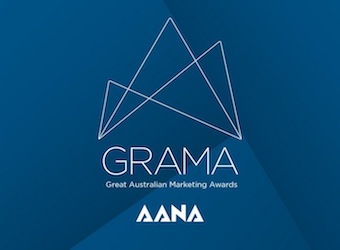 The Great Australian Marketing Awards (GRAMA) is not another awards program for creative excellence, instead seeking to recognised strategic talent and leadership originating in Australia that's made it on the world stage.
The GRAMAs have been started by the AANA, to be held in conjunction with Global Marketer Week, the annual event of the World Federation of Advertisers that's being held in Australia this year.
There are only three categories – marketing talent, product/service and campaign – that will recognise a person, product or campaign that began in Australia and went on the achieve significant success overseas.
We asked AANA CEO Sunita Gloster why there is a need for this program and what it hopes to achieve.
The last thing, Gloster says, she wanted to do was launch another awards show to add to the calendar. "It is often remarked that Australia punches above its weight in the global marketing arena. And that's what we wanted to recognise.
"The GRAMAs are designed to shine the spotlight on Australian ideas, strategic leadership and talent and marketing prowess that is making a global impact. There are no other awards that shine this light on such Australian achievements."
AANA members have been unified in their feedback, she says. They would like the AANA to raise the awareness of the profession of marketing. "The GRAMAs are just one strategy that we are deploying to achieve this objective. We are just shining a light on those global achievements we should be proud of."
While there is no shortage of creative awards shows internationally and locally that recognise our communication ideas and campaigns, Gloster feels what's under-appreciated is that marketing is more than comms. "What about the great Aussie talent we have bred that now drives marketing for major international brands overseas? What about the products, services, innovations ad inventions that were conceived in Australia that are now marketed to great 'household name' status in international markets. Think Fruit Ninja, Breville, McCafe…" she says.
Nigel Marsh, chairman of strategic research consultancy The Leading Edge, which is a partnering with the AANA on running the Awards program and is a home-grown success story itself, agrees, saying, "I feel our creative skills and successes are quite widely recognised and applauded. It's the strategic and leadership side of things that needs more of a spotlight shined on it."
The GRAMAs have been launched to coincide with Global Marketer Week which is being held in Australia this year, but that doesn't mean the GRAMAs are a one off exercise. "To launch the GRAMAs within Global Marketer Week is a natural stage to give our Aussie prowess profile and recognition in front of the World Federation of Advertisers.
"This is the inaugural year, to establish the awards and the GRAMA purpose. They will not be a one-off as we believe great Australian marketing achievements should be awarded.  However, any awards program should continuously evolve to remain relevant and to address feedback and learnings. The GRAMA's will be no different."
Nominees for the individual talent award, for example, must be Australian citizens, must have started their career in Australia, must be currently working overseas and have been working in the current role for at least 12 months and, as for all awards, the nominee and employer must authorise the entry. But entry is free, and Gloster doesn't see the requirements as being stringent. "Actually, I don't think the entry criteria are stringent. In fact, for the inaugural awards we have purposefully kept the criteria simple and broad, specifically to enable as broad a base of suitable nominations to be eligible and be recognised at our Global Marketer Week.
"For the same reason, we have made the awards free to enter.  There should be no barrier to recognising talent, products and ideas that deserve recognition."
"Given this context, we are delighted that David Droga will join us on the night to celebrate our great marketing achievements," Gloster says.
This year the AANA launched a new strategic plan of which the elevation of the profession of marketing is a cornerstone. The AANA GRAMAs are a key component of bringing this plan to life and shining the spotlight on Australia's marketing profession, in line with the organisation's charter.
Nominations for the GRAMA categories close tomorrow, 21 February – more information here.