Tom Waterhouse to dramatically cut back on advertising from tonight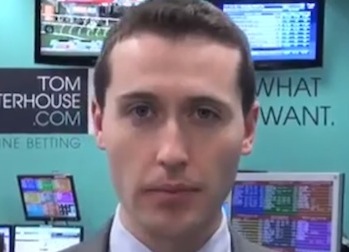 Bookmaker Tom Waterhouse has promised to cut back on his advertising and apologised to the Australian public after the backlash relating to his gambling advertising tactics.
Public anger over the growth of book makers, like Waterhouse, promoting betting odds during TV coverage of live games has seen the government respond by announcing a crackdown on gambling promotion.
Waterhouse, who runs the betting website tomwaterhouse.com, has become the face of the controversy, with advertisements promoting his site sparking a string of parodies.
In a letter to The Daily Telegraph, Waterhouse wrote about his plans to cut down on his appearances on Nine Network's NRL coverage.
Waterhouse wrote, "Punters like to watch sport, so I have focused on sports advertising, which flows through to benefit the sports. I would love to be still betting at the track, but the world has moved on and punters want to be able to bet online. However the public has spoken and you will see less of me on TV."
"I have listened to the PM and Australia and have made the call with Channel Nine to dramatically cut back on my advertising from tonight."
"If people have an issue with gambling, it seems to become an issue with me personally and I have to cop it on the chin," he wrote.
If the government's gambling reform is passed through it will mean that all promotion of live odds by gambling companies and commentators will be banned during live broadcasts of sport. The code will be reviewed by industry body Free TV Australia within the next two weeks.