Culture: Every employee is in sales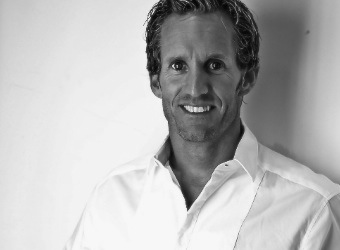 Managing director of marketing consultancy, The Bee's Knees, Karen Gallagher, joins Karl Treacher to discuss the best possible marketing tool an organisation has sitting right under its nose.
You're at lunch with friends and are introduced to a 'chipper' young bloke called Max. Max arrived in Australia seven days ago from the UK and plans to live in Melbourne. Within minutes of meeting him, you launch into an animated lecture (TED style) about how much he'll love Sydney… more than Melbourne. The weather, the harbour, the beaches and the most recent study proving Sydney's superior public transport system are just a few attractions that leave your mouth… sounding almost like a sales pitch.
What are you? A salesperson for Tourism New South Wales?
Well actually, yes. Yes, you are. Just like the best salespeople, you don't know that you're selling. You simply believe in what you're saying. You're passionate about the topic (because it's true) and genuinely believe that Max's life will be better if he acts on your recommendations. It's no fluke that word of mouth, or direct referral, is still the number one form of advertising.
This is equally true for workplaces. When employees believe in what the company is selling – the mission, the ethos, the products etc – they actively and effectively communicate the benefits to others, internally and externally.
When individuals believe the same things, they cluster together. It's human nature. They work collectively to reinforce those beliefs and exhibit similar behaviours, such as using the same products and services.
OK, so get back to your salad (hardly touched due to your frantic sales pitch to Maxy). Make sure you mention that on 26 January 1788 the First Fleet with 1530 unhappy convicts arrived in New South Wales at Botany Bay. 'Relevance' you say?
Well, it's a neat finish to our article. If 1530 unhappy people were the catalyst for the greatest state in Australia, then surely marketers can be the ones to align people with brand experience and promotion.
When it comes to employee workplace beliefs, they can be formed in many ways.
Three common inputs include:
leadership demonstration of purpose and benefits
communication and the way
employees are managed, and
direct experience and knowledge of a product and service.
And here comes a challenge that most companies don't even know they have: human resources departments and team leaders generally aren't thinking of employees as potential salespeople tasked with achieving the company's mission.
Most marketers certainly aren't thinking about staff as their most powerful tool to communicate their message and bring a customer or client to the table. So, who exactly in the organisation is owning this massive opportunity?
We say mount your steeds, oh marketing knights, it's time for marketers to step up and be crusaders within organisations. Why? Because it sounds exciting. Oh, and also because it's your job – create and deploy a strategy that is distinct, relevant and persuasive. And to do that, service organisation marketers need to go back to the four Ps (product, price, promotion, place), recognising that people are the product. Or at least people are promotion.
Simply put, people-based initiatives are a business growth strategy and most definitely a marketing strategy. Yes, your CEO's ears just pricked up.
The better marketers of our time work closely with their human resources counterparts in identifying and attracting individuals with personal values akin to those of the brand or company. Better marketers help build leadership strategy and internal communication initiatives. They help brand learning and development programs and, in many cases, design the induction process.
For many of you, this may sound either too risqué or unnecessary (it's easier to just make an ad, right?). This sort of thinking means that you aren't one of the 'better marketers' of which we speak.
Working holistically in an organisation means venturing into unknown territories… like HR or IT. It takes time and investment. For many, spending your budget internally may seem like a waste, when, in truth, you are amassing your marketing army.
If you're not sold, look to research for the answer. Ask employees what the company brand 'means' and 'feels like' to them. Then simply see if the research insights reflect the messages in your latest advertising campaign. If it doesn't, then we guarantee this: you are missing sales opportunities, and lots of them. In service businesses particularly, the stakes are higher still. Your frontline employees (sales, customer service and support) are missing the greatest opportunity to stimulate word of mouth promotion through delivering a positive customer experience. (In good conscience, how can you approve the TV spend if you're not leveraging this opportunity first? Knowing full well that word of mouth is now on marketing steroids due to social media channels.)