Tourism Australia film seeks to change perception of Indigenous tourism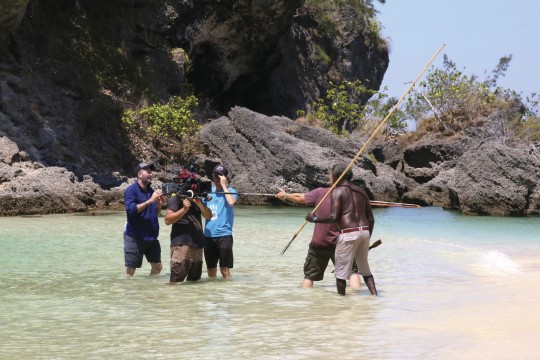 A Tourism Australia film aimed at changing the image of Indigenous tourism is launching today.
The film, 'Our Country is waiting for you', is part of a campaign aimed at changing the perception that an Indigenous Australian experience is dry, dusty and confined to remote places.
Tourism Australia commissioned film makers Brendan Fletcher and Warwick Green to make the film after years of steady decline in the number of overseas visitors seeking Indigenous experiences.
Last year just 14% of visiting tourists participated in an Aboriginal cultural experience.
Based on consumer research, the film highlights popular activities for international visitors and features scenes from a wide range of locations, including;  multiple beach fronts, a range of rainforests and Sydney's Royal Botanical Gardens.
Traditional Indigenous cultural sights including The Red Centre and Uluru are also featured.
Fletcher said that every part of Australia was Aboriginal country and that was a message he wanted to convey in the film.
"Every part of the country has a series of stories and experiences that are absolutely unique to that place," said Fletcher.
Tourism Australia managing director John O'Sullivan said they wanted to highlight the great diversity of experiences available, to motivate visitors to try it themselves.
"It's all about showing how accessible and fun these experiences can be, and to get more people to give them a go," O'Sullivan said.
"This is a story that needed to be told," he said.
The three-minute film features indigenous people sharing their culture with overseas tourists in a range of activities, from coastal adventures, urban activities and forest hikes.
The film will be shown on international flights, at airports and in hotels and is expected to be seen by more than 50 million people in key markets of China, Malaysia, Indonesia, Korea and the US.