Automation is paving the way for change, again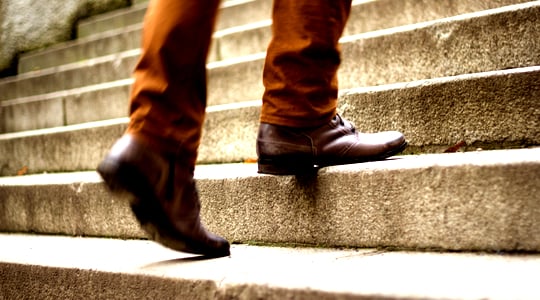 There are some big precedents for what's now happening with programmatic advertising, all pointing in a positive direction, writes Jay Stevens. 
Financial services, the travel industry, even the fashion market. What do they have in common? Automation.
How? You can see the effect automation had on the London Stock Exchange – when the Stock Exchange Automated Quotation System was introduced, few would have predicted the pace and growth that the financial industry has experienced since. Just a year after this 'screen-based quotation system' was added in 1986, the London Stock Exchange was doing as much business in a month as it used to in a year before it was introduced. Add to this the fact that the total value of its transactions have since grown from £1 billion to £16.6 billion per day. Why? Because friction was removed from the buying and selling process, opening the way for individual investors to participate alongside the large institutional buyers.
And travel for example. The sector has embraced the disruption of automation and reaped the benefits. The destruction of the old model has seen the phoenix rise from the ashes. In 1990, there were around one billion air passenger flights each year, now it's three times that figure, partly due to the rise of competition and low cost carriers, but also by the digitisation and automation of the booking and ticketing process, where travellers can now find affordable flights directly from their fingertips.
In Australia, Sydney-based online retailer The Iconic has transformed the lives of many women (and men) with on-demand shopping through your mobile phone and other devices, access to an extensive clothing catalogue which rivals traditional department stores, and speedy deliveries. Deliveries can take as little as three to four hours in Sydney metro areas, or within the day in other metro areas throughout Australia.Launched in 2011, The Iconic has been a game-changer with hassle-free returns and free deliveries for purchases over $50. Customers are now no longer inhibited by distance, time, or opening hours, thanks to automation.
Looking at these industries we can see the positive, decisive changes that automation and a move to digital processes have heralded. And we can observe the exact same phenomenon in the advertising world, where automation and access to data-driven decision making have rewritten the way brands reach their target audience and how media owners monetise their inventory.
Automation, or 'programmatic' as has been the buzzword, has already made the advertising industry more efficient. In 2014 it generated $21 billion worldwide, according to Magna Global, and it is predicted to reach north of $50 billion in 2018. Big brands are clearly seeing the benefits, moving quickly from dipping their toes in the water, to aiming at up to a 75% automated share of digital spend in certain well publicised cases such as Procter & Gamble. And in the majority of cases, seller adoption has preceded even that of buyers, with SocIntel forecasting the Australian programmatic market is set to grow to US$1.4 billion in the next three years.
One of the most interesting phenomena we have seen emerge alongside the growing adoption of automation in advertising is the publisher co-operative. These alliances have seen premium sellers join forces, pooling inventory and data to create more competition against what has arguably become a marketplace dominated by Facebook and Google.
The publisher co-operative concept is no longer a trend but a global movement. It has already been achieved in France, Denmark and the Czech Republic, and just last month the Pangaea Alliance was launched as a global alliance of respected news organisations: The Guardian, Financial Times, CNN, Reuters and the Economist (disclosure: powered by Rubicon Project).
What has brought these competing businesses together? Automation means that they can offer advertisers unparalleled reach of premium audiences enriched with data for the first time – and compete more effectively with Google.
Technology like this is not just changing the media industry, but also changing others we least expect. Hassle.com, for example, allows people to book a cleaner, not through a handwritten ad in a shop window, but through an automated system where the cleaners are vetted, schedules are managed, and payments are made through an online account.
But just as we have seen in advertising, if the journey of automation in other sectors tells us anything, it's that it paves the way for positive change: new ways of working that lead to growth of their respective markets, more benefits to the consumer, and enhanced productivity.
Jay Stevens is general manager, international, at Rubicon Project.